December: Josephians shine at the 27th SEA Games in Myanmar
Edward Tan Yi Zhu (LE302) did Singapore and SJI proud with his individual Gold medal for Sailing in the Optimist Class, and Silver for Team Racing event at the 27th SEA Games, held at the Ngwe Saung beach in Myanmar.
Singapore's Optimist sailors: Edward Tan (second from left)
-- PHOTO: SINGAPORE SAILING
SJI alumni 19-year-old twin divers Mark and Timothy Lee (Class of 2010) scored 336.45 points to win a silver medal in the men's synchronised 3m springboard event during the 27th SEA Games in Naypyidaw's Wunna Theikdi Aquatic Centre, Myanmar. Mark also clinched a silver medal in the 3m springboard competition, with 324.15 points - the nation's first diving medal since 1985. He trailed behind Malaysia's Ooi Tze Liang (431.90), while Timothy finished fourth with 311.95 points.
Read more: https://www.singaporesports.sg/news/historic-performances-buoy-team-singapore-at-the-27th-sea-games.aspx
---
November: The SJI Frisbee Project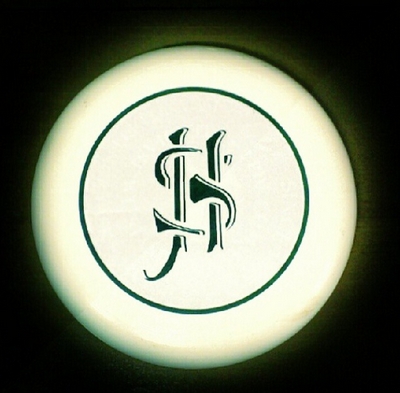 The SJI Frisbee Project, a brainchild of Clarence Wee (LE303) and Edward Tan (LE302), saw the creation and sale of the SJI Frisbees that raised $4000 for the campus development fund. What started off as a simple and casual chat on the topic of Ultimate Frisbee and developing a Frisbee for the Frisbee Student Interest Group between the two boys on 16 June soon evolved to become a reality.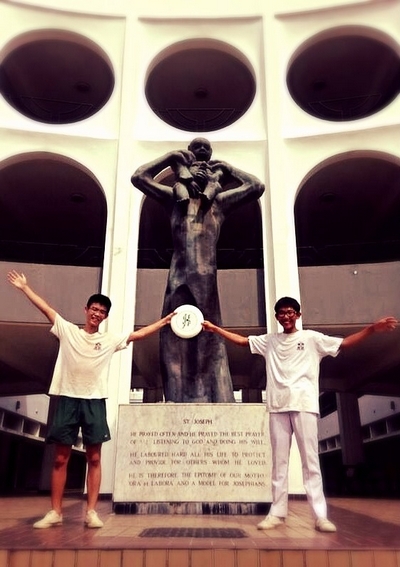 Upon the approval from the School's management, Clarence and Edward worked with Caleb Goh Teng Hian on the design of the SJI frisbee, and Benjamin Ho (Class of 2002) from UltySportsSingapore LLP, a Frisbee company in Singapore.Benjamin's involvement was extremely beneficial to the school and in this project, who agreed to absorb the shipment of the bulk that was ordered so as to lower the shipping fee. A total of 440 Frisbees were sold during the four-month period.
---
November: SJIMUN 2013
SJI hosted around 60 students from different schools in Singapore for the inaugural Saint Joseph's Institution Model United Nations (SJIMUN) conference - the first to be organised by the SJI Senior School students. The theme 'A New World Order' was chosen by the secretariat in light of the recent developments in international diplomacy and hopes of spurring interesting, vigorous and meaningful debate among delegates as they pushed for their respective countries' agendas. SJIMUN 2013 simulated the four main bodies of the United Nations – the Security Council, General Assembly, Human Rights Council and Economic and Social Council, as well as an additional and unconventional Futuristic Council - a first in Singapore. Mr Francois Badel, the First Secretary, French Embassy was the guest speaker at the opening ceremony.
---
November: President Tony Tan Keng Yam concludes Fullerton-SJI Leadership Lecture Series II
The second series of the Fullerton-SJI Leadership Lectures was concluded on 5 November, graced by alumnus President Dr Tony Tan Keng Yam. In his closing remarks to more than 300 students, Dr Tan spoke about Social Reserves, the intangible bonds that will help the nation ride through difficult times.
An old boy of St Patrick's School and then in SJI, Dr Tan said he had benefitted from the Lasallian education, and remained grateful till this day to his teachers and the LaSalle Brothers who taught them to be the best that they can be, to lead useful lives and to contribute to society. He said, "SJI was founded more than 160 years ago on the vision of the Reverend Father Jean Marie Beurel to serve everyone in our multi-racial, multi-religious society. I am glad that SJI to this day still adheres to Father Beurel's vision although SJI has gone through many changes to adapt to an evolving educational landscape and to meet the needs of newer generations of students. In the Lasallian tradition, SJI continues to embrace all members of our community regardless of race, language, creed or religion. SJI students are taught to see themselves as part of a larger community, and to serve all segments of our society. These Lasallian values are timeliness and remain as relevant today as in Father Beurel's time."
He urged Singaporeans to be involved in growing the nation's Social Reserves, which cannot be left in the care of others. "Our cultural diversity and vibrancy is our strength and we all must play our part in maintaining the mutual respect for the different languages, traditions and religions in our midst. Singapore has welcomed people from all over the world as a trading port since the 14th century. Like SJI, which embraces students from any race or creed, inclusiveness is a cornerstone of our society. Singapore is and must remain as an open economy to continue to generate opportunities for all. As citizens in a multi-cultural and global city, every Singaporean has a part to play in enhancing the understanding of and respect for the different cultures among us."
Visit our Facebook page: https://www.facebook.com/pages/The-Fullerton-SJI-Leadership-Lectures/268739915487
---
October: Class of 1993 - 20th reunion dinner
The class of 1993 reunited on 12th October 2013 at the Founders' hall in SJI. Quite significantly, it will be the last reunion before the school undergoes its major makeover from 2014. Close to 150 teachers and students attended the reunion, together with current principal Dr. Koh Thiam Seng.
In true Josephian spirit, many of the students flew in from overseas to specially attend the event, and to contribute to their alma mater was top of the agenda. Two items - an SJI umbrella with the teachers' signatures and a limited edition SJI watch were auctioned to raise the funds for the school.
---
October: Two alumni appointed to Supreme Court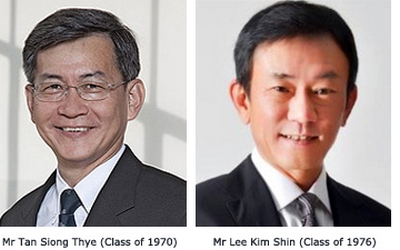 SJI congratulates alumni Mr Tan Siong Thye (Class of 1970) and Mr Lee Kim Shin (Class of 1976) on their appointment to the Singapore Supreme Court as judicial commissioners. Mr Tan joins the Supreme Court after having headed the Subordinate Courts since 2008, and Mr Lee from his role as Managing Partner at Allen & Gledhill. They join two other alumni, Justice Chan Seng Onn (Class of 1970) and Judicial Commissioner Lionel Yee (Class of 1982), on the Supreme Court bench. The SJI community keeps these alumni in our prayers in their service to the people and nation.
---
September: Josephians at Large: Career talk 2013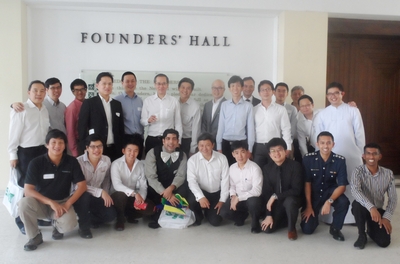 Organised by the SJI Old Boys Association (SJIOBA) for the third consecutive year, the Josephians at Large (JAL) is a career talk for graduating Josephians, by Old Boys from various occupations and professions in the working world.
32 speakers from various industries including Law, Medical, Banking, Accounting, Religious, Architect, Technology, Engineering, Advertising, Civil Services, Entrepreneur/ Management and Performing Arts, provided useful career advice to almost 400 Sec 4 boys on 4 Sept 2013.
Executive Committee member Gerard Chee (Class of 1980), organising chairman for the JAL 2013, shared that, "The event is a great platform for Old boys to reconnect with their Alma mater. In the spirit of SJI, we hope for this to be a permanent fixture in the school calendar."
---
September: SJI Launches Heritage booklet at Singapore Art Museum
SJI launched the SJI Heritage@SAM – a guide for visitors to navigate their way through its former campus in Bras Basah, which now houses the Singapore Art Museum. Available for free to visitors of the museum, the booklet is produced by a team of students and teachers, which details the iconic places of the 161-year-old school's original premises, such as the Chapel at level 2, which continues to retain basins that once held holy water, a pressed steel ceiling and the original multi-coloured concrete floor tiles.
Mr Tan Tee How (Class of 1975), Permanent Secretary at the Ministry of Home Affairs, was the Guest of Honour to launch the SJI Heritage@SAM booklet on 3 September. Guided tours about the heritage of the former SJI campus led by current and retired teachers from SJI were also provided to visitors that day.
Read more from The Straits Times, Lian He Zao Bao and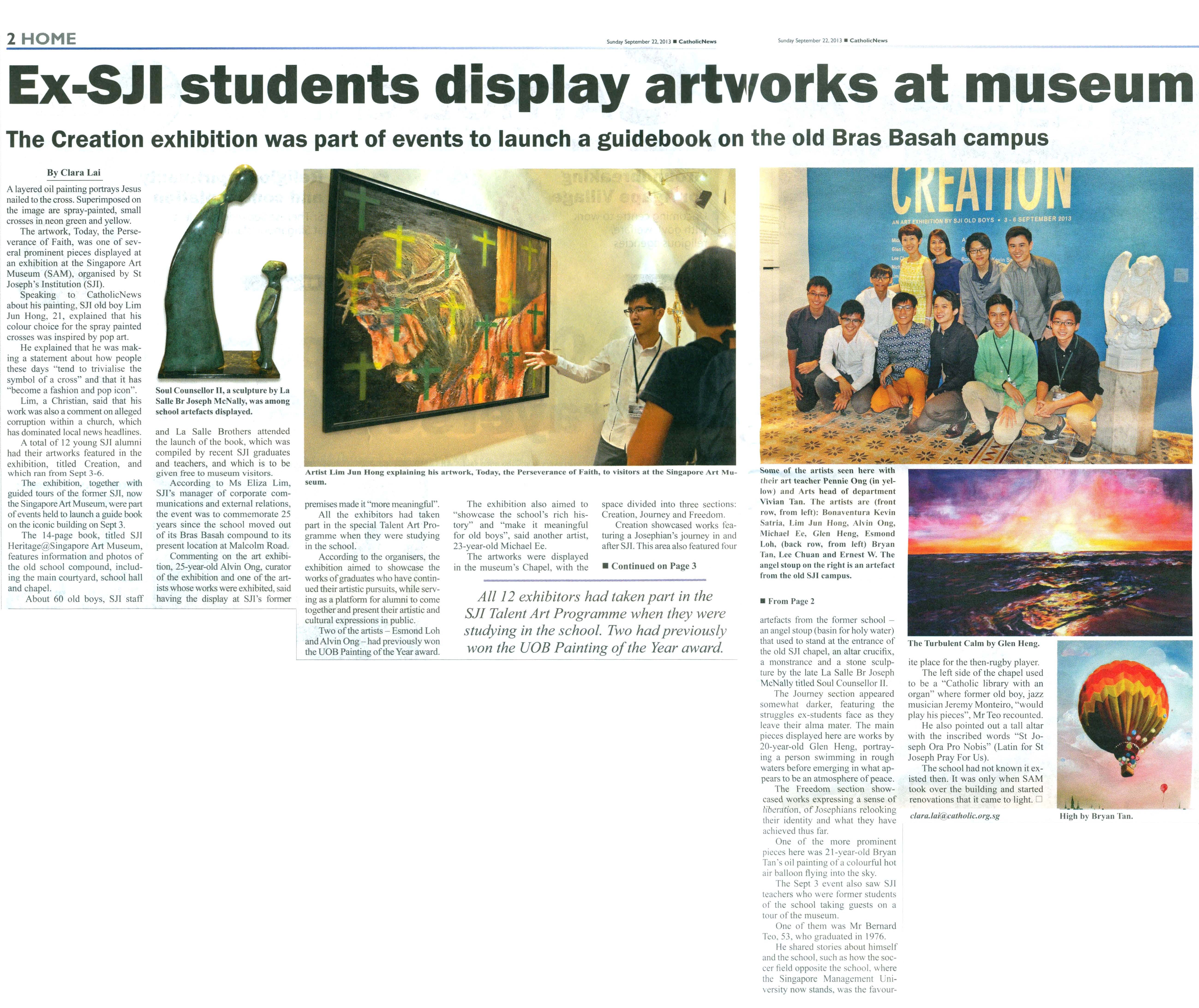 .
---
September: SJI Inaugural Art Exhibition Goes Public!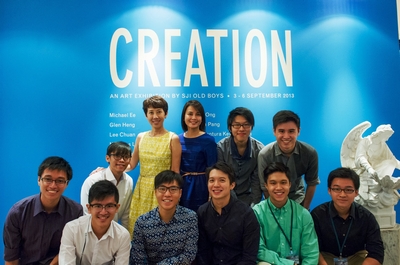 Top, L-R: Bryan Tan, Mrs Pennie Ong, Mrs Vivian Tan, Lee Chuan, Ernest W.
Bottom, L-R: Bonaventura Kevin Satria, Lim Jun Hong, Alvin Ong, Michael Ee, Glen Heng, Esmond Loh.
To mark the decade-old SJI Talent Art Programme which started in 2002, 12 art alumni collaborated and exhibited their past and latest works at SJI's inaugural public art exhibition themed CREATION, held at the Chapel of the Singapore Art Museum from 3 to 6 September.
For the first time since SJI moved out from Bras Basah, rarely seen artefacts from the school were brought back to the former campus and exhibited alongside the contemporary artistic creations by these art alumni of the Malcolm Road campus, bridging the past and the present.
CREATION was curated by Alvin Ong, and jointly presented by 11 other artists – Michael Ee, Glen Heng, Lee Chuan, Nicholas Leong, Lim Jun Hong, Esmond Loh, Ruben Pang, Bonaventura Kevin Satria, Bryan Tan, Ernest W., Flo Yeow, who graduated from SJI between 2004 – 2012. This art exhibition is an initiative by the passionate art alumni, as a platform to showcase the best of the School's graduates who have been continuing their artistic pursuits after graduation.
View the exhibition catalogue.
Read more from The Straits Times and Lian He Zao Bao.
---
August: SJI Wins National Championship at YMCA Plain English Speaking Awards (PESA)!
Gokul Rajiv (MN201) who represented SJI in the recent Plain English Speaking Award (PESA) competition (Lower Secondary category) organised by the YMCA, brought home the trophy for SJI this year!
SJI alumnus Aloysius Chan (Class of 2012) who is currently studying in ACJC was second runner-up for the JC category at the same competition.
---
August: SJI Retains The Ortega Cup for 5th Consecutive Year!
Josephians young and old battled the Rafflesians to capture the annual Ortega Cup soccer match on 23 August, held at Raffles Institution this year. The Under-16 Josephians nabbed a goal in the second half, winning 1-0 against the junior Rafflesians to retain the Cup for the 5th consecutive year.
Two other matches were played on that day. In the Under-40 match, Josephians were outpaced by a much faster Raffles team, who were attacking nonstop throughout the game and won 2-0 against SJI.
The senior Josephians (Over-40) were out to win this one, having trained hard in the preceding weeks before the competition. After last year's bitter defeat, the lads were on fire, attacking relentlessly and scored two magnificent goals to bring home the cup once again.
---
August: SJI Gymnastics leapt its way to Championships at Inter-School Games 2013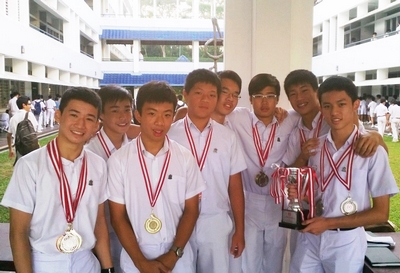 Congratulations to the SJI Gymnastics team members who leapt their way to bring home individual and team medals at the annual Interschool Artistic Gymnastics Meet 2013! Despite the tough competition, our 'B' division team consisting of Han Guang (FN304), Keefe Cheong (ML302), Marc Koh Liang Kang (FN301), Max Ko (409), Geoffrey Yip (409) and Barnabus Hu (410), participated in the team and individual all-around event, and clinched the 1st runner up team position. Han Guang emerged champion on the Pommel Horse event with a score of 11.250, with Marc following close behind at 3rd position at 10.275. Geoffrey bagged the silver for the vault with a score of 12.712.
Marc topped the Still Rings apparatus and the Horizontal Bar, and was selected to represent Singapore Schools at the 5th ASEAN School Games held in Hanoi from 22 – 29 June. The ASEAN School Games is a regional competition, where the top athletes from 13 to 18 years old from each ASEAN country are picked to represent their countries in various sports. Marc qualified for 3 apparatus finals – the Still Rings, Vault and Pommel Horse, and came in 13th in the individual all-around event, with a total score of 64.729, the highest in the Singapore team. On the final day of the competition, Marc came in 7th for both the Pommel Horse and Vault, with a score of 10.067 and 11.150 respectively, and 6th for the Still Rings, scoring 10.333.




Our 'C' division team – Marcus Teo (FN202), Jotham Tan (FN202), Ryan Lee (LE203), Toh Pei Qi and Ethan Loh, did SJI proud, each winning individual medals. Marcus and Ethan tied for the bronze medal for the Vault apparatus, with Ethan also winning the silver for pommel horse. Ryan brought home the gold for the Parallel Bars, Pei Qi emerged champion on the floor apparatus and 2nd for vault, and Jotham came in overall 2nd with an outstanding total score of 45.234, and bagged the silver for the parallel bars and high bar, and 3rd for floor.




Despite the tough competition, intense trainings and countless blisters, the SJI Gymnastics team persevered and did their utmost best, and achieved outstanding results.

Marc Koh Liang Kang (FN301) executing an iron cross on the Still Rings
---
August: KF Seetoh shares his "food-filling" moments at Fullerton-SJI Leadership Lecture
Renowned local food guru Mr. K.F. Seetoh shared his thoughts of the food trade with more than 100 guests at the latest Fullerton-SJI Leadership lecture on 2 August.
The 50-year-old, best known for his local food guide Makansutra shared that the hawker trade needs to be "sexified" so that good street food does not die out with the older generation who are gradually retiring from the trade, and urged for new "hawker heroes, street food professionals" to set up shop.
In the hour-long session, Mr Seetoh also recounted his time as an SJI student from 1974 to 1978, and his latest venture – the World Street Congress, focusing on the 3Ps of world street food culture – preserve, professionalise and new possibilities.
---
August – SJI Congratulates Mr Tony Chew (Class of 1965) and Prof Koh Cher Chiew Francis (Class of 1968) on their conferment of the Singapore National Day Awards 2013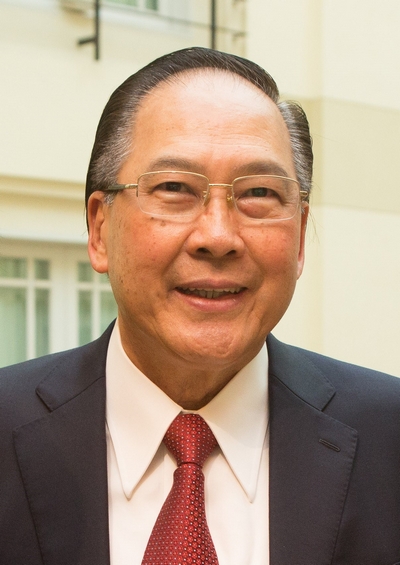 Mr Tony Chew, one of the three recipients for the Meritorious Service Medal, chairs the Singapore Business Federation. He was also the first chairman of the Duke-NUS Graduate Medical School from 2005 to 2012. Under his leadership, the school helped to address key healthcare concerns in Singapore and the region while gaining global recognition for its distinctive teaching methods. Mr Chew was also awarded the Public Service Medal in 2001 and the Public Service Star in 2008.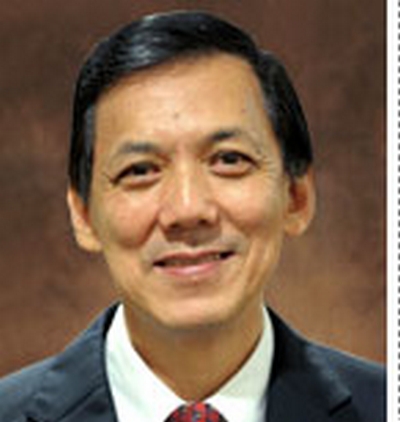 Professor Koh Cher Chiew Francis is Vice Provost (Special Projects), Professor of Finance (Practice) and Director, MSc Wealth Management Program at the Lee Kong Chian School of Business at Singapore Management University, was awarded the Public Administration Medal (Silver). Prof Koh is also a member of SJI's IP Track Leadership Panel.
---
July – Mr George Yeo appointed to Special Vatican Commission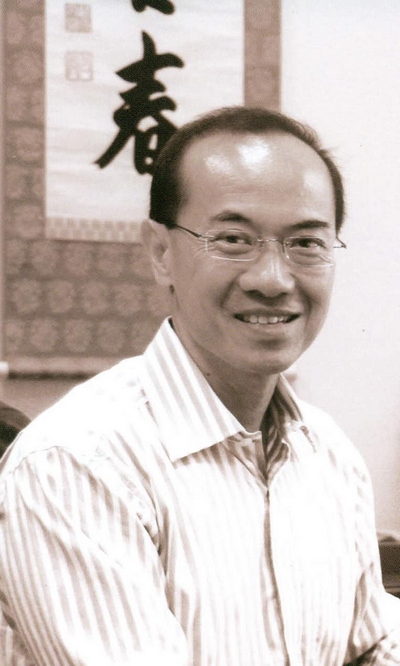 Mr George Yeo (Class of 1970) has been appointed by Pope Francis to the newly-established Pontifical Commission for Reference on the Organization of the economic-administrative structure of the Holy See. Mr Yeo, with his vast experience in the local and international economic, administrative and political arena, will be working with a group from Spain, Germany, France, Malta and Italy, to study the organizational and economic problems of the Holy See, in order to draft reforms of the institutions of the Holy See. The SJI community will keep in prayer the work of Mr Yeo and the commission in this important mission.
---
July – Largest Human Formation Of The Word 'HOME'
SJI celebrated Racial Harmony Day on 19 July with many activities promoting racial integration and social harmony. 1,687 participants comprising students, teachers and staff also stood on the school field to form the word 'HOME' to mark the oneness in spirit.

---
July – Uniformed Groups March On at the 161st Anniversary Parade
Six Uniformed Groups (UGs) celebrated their achievements and conducted their student leadership succession ceremony at SJI's Annual Parade on 13 July. Member of Parliament Mr Christopher de Souza (Class of 1992) was the Guest-of-Honour. He joined the SJI community, as well as the family members and friends of the UG boys, in what has become the highlight of the year for the UGs of SJI. That evening, four teachers – Mrs Mishaelle Chua (5 years), Mr Gary Sim (10 years), Mr Eric Lam (10 years) and Mr Jude Tan (15 years) also received Long Service Awards for their years of dedicated service with their respective UGs.
---
July – 'A Sound Education' by Chisholm Catholic College Concert Band
Led by Music Director Ian Milne, the 64-member Concert Band from Chisholm Catholic College of Western Australia performed for an enthusiastic audience of SJI boys on 12 July. More than 300 students were treated to sweet melodies and tunes from Les Miserable, Pirates of the Caribbean, You Raise Me Up, Fly Me to the Moon, and Sweet Caroline during the hour-long performance. The Chisholm Catholic College Concert Band was in Singapore as part of its triennial music educational tour.
---
July – Hair for Hope 2013
By Mitchell Han (Michael 301) and Lo Wen Shern (Fintan 301)
Shorn heads became a common sight again in SJI on 9 July 2013, when students, teachers and staff members in true Josephian Spirit, came in full support of Hair for Hope at SJI 2013.
Organised in support of the Children's Cancer Foundation (CCF), this annual "shaving" event at SJI served to raise funds and build a community of support for children with cancer and their families. SJI participants pledged a minimum amount of S$20 each to shave their heads.
By making a bald statement to shave, these supporters became ambassadors of CCF to help inculcate awareness about childhood cancer. The symbolic act of shaving also helped spread the message to children with cancer that it is okay to be bald and to show children with cancer and their families that they are not alone in their battle against cancer.
One of the participants, Benjamin Low from Michael 301, remarked, "Hair for Hope is a great event as it allows us to take action and help those in need." Zhou Zihao of Michael 303 added, "It gives us the opportunity to show cancer patients that we truly care about them and will support them in their battle against cancer."
A total of 282 students, teachers and staff members made the bald statement to raise more than S$21,000 for the event.
---
July - SJI wins the Singapore Challenge of SAGE World Cup 2013!
A team from the Senior School has emerged as the local champions on their debut attempt in the Singapore SAGE Challenge, a Social Business Plan Competition organised by the Singapore Management University (SMU) and SAGE Global.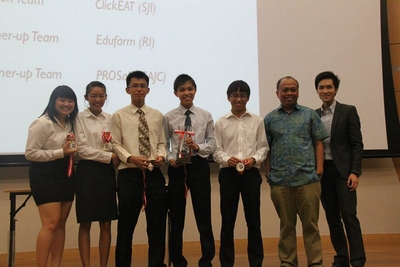 The SJI Team comprising of Hao Tian, Rachel Oh, Steven Theodorus, Elliott Ong and Chan Yong Chuan, will represent Singapore to compete in the SAGE World Cup 2013, to be held in Nigeria from 7 – 12 August. Besides having the exposure and experience of representing Singapore on an international stage, the students will also benefit from the interactions and sharing by social entrepreneurs and key political leaders of Nigeria, where they will learn and discuss ideas with other like-minded student-advocates of social entrepreneurship.
SAGE was officially launched in 2008 by Professor Tan Teck Meng, a Professor of Accountancy at SMU and since then, it has received enthusiastic participation by more than 100 teams from more than 12 High Schools and Junior Colleges.
---
June – The Endau Kayaking Expedition 2013 Experience
A group of Secondary 2 boys started their June holidays by getting in touch with nature at the annual Endau Kayaking Expedition, held at the Endau-Rompin National Reserve in Malaysia from 1 – 6 June 2013.
The boys stepped out of their comfort zones and slept in tents, kayaked Class 2 water rapids, and had a cultural exchange with Orang Asli villagers where they learnt how to hunt animals. The challenging expedition organised by Mr Alfred Nathan taught the boys the importance of teamwork as they had to overcome the rapids in pairs. The physically demanding programme also pushed participants to test their own physical, mental, and emotional strengths. Turning to God when the going got tough, the boys gained a deeper understanding of the school motto – "Ora et Labora" – to pray and work.
---
May - Bio Fuel Cells and Allergen Detection Ideas Win 2013 Singapore ArtScience Prize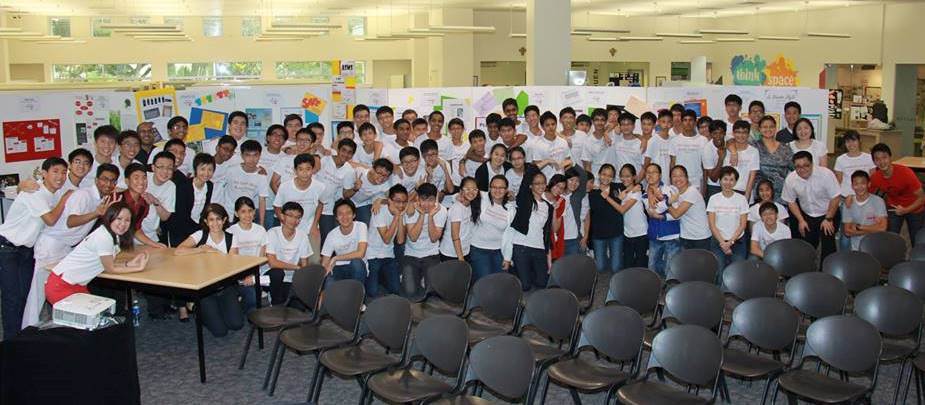 Two student groups from Unity Secondary School and SJI have emerged from 17 teams to win the 2013 Singapore ArtScience Prize competition on 31 May with their synthetic biology ideas of producing energy and allergen detection. The students had participated in the six-month ArtScience programme leading up to the competition that was held in conjunction with IDEA 2013, a design and innovation festival organized by SJI.
The two-day festival which drew more than a hundred students, parents and educators featured a keynote address on Design Thinking by Design Council Singapore Executive Director Mr Jeffrey Ho, and an ArtScience workshop for educators by facilitators of the ArtScience programme from the United States.
Synopses of the Ideas of the two winning teams:
The SAPP team from Unity Secondary worked on detecting allergens in food: Genetically modified micro algae are used to detect the allergens in the food that users may be allergic to. The micro algae are modified in a way that has Green Fluorescent Protein in it which glow under the presence of Ultraviolet Light. They help users to detect the presence of milk in food product and the target users are toddlers.
The Pair of Kings team from SJI worked on cell energy from a lightweight generator worn as a wristband by using Adenosine Triphosphate, the energy carrier for cells throughout the body. The energy produced will be adequate to charge basic mobile appliances like handphones or cameras.
---
May - Fullerton-SJI Leadership Lecture: Br Armin A. Luistro
Br Armin A. Luistro, Secretary of Department of Education of Philippines gave an inspiring lecture about his life story to more than 100 guests at the Fullerton Hotel on 31 May. Sharing his journey from the time he was a student, to being the President at De La Salle University managing 100,000 Lasallian students, and his current portfolio as Secretary of Department of Education of Philippines where he oversees 21 million students across the nation, Br Armin recalled the tough times and issues he had to face, including shortage of textbooks and teachers, and dealing with corruption when he took over the Office. The event was also graced by the Philippine Ambassador to Singapore, Her Excellency Minda Calaguian Cruz and members from the Filipino community.
---
May - Bloody Tuesday @ SJI
On 21 May, many teachers, students, staff, alumni and parents turned up to support Bloody Tuesday, the annual blood SJI donation drive. While some of the blood donors were regulars, a few were nervous first-timers. Previously organised by a teacher, Ms Daisy Chia, this year's drive was organized by the IB Diploma Programme students of SJI Senior School.
---
May - Congratulations to SJI alumnus, Mr Peter Seah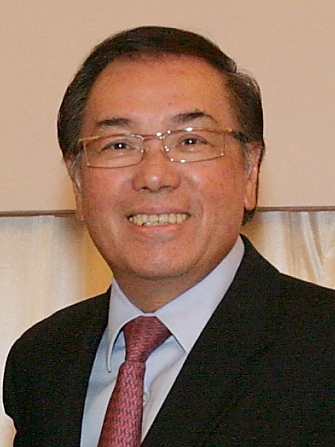 Mr Peter Seah (Class of 1964), who was honoured with the William "Bill" Seidman Award for his lifetime achievements in leadership in the financial services industry by trade publication The Asian Banker (TAB). Mr Seah, Chairman of DBS which was also recognised as the best managed bank in the Asia Pacific by TAB, was bestowed the lifetime award for the indelible mark he left on the industry for the last 44 years. Mr Seah was also the former head of Overseas Union Bank (OUB) before it was acquired by the United Overseas Bank in 2001.
---
April - Sports Update
Soccer – Despite this being only their 2nd season after a 12-year hiatus, the SJI 'C' Division soccer boys have honed their skills so well to clinch the silver medal at the recent South Zone Soccer Competition. Comprising of 13 Secondary 2 boys and seven Secondary 1 boys, the team was led by Captain Elliot Ng (ML 201) and Vice-Captain Bryan Jeyaseelan (FN 203) and held the impressive record of having only lost once in the two years since their return. Although they suffered a heart-breaking lost in the Zone finals, Brandon Pereira (ML 101), felt the team had "no regrets" and that if the team didn't work together, they wouldn't have come so far. Now, the boys are looking forward to take on the best teams from all four zones at the National Inter-school Soccer Competition in July!
Squash – In the keenly contested National Inter-Schools Squash Championships 2013, SJI's 'C' Division team battled through tough rounds of competition to emerge 3rd! Coach Gan Ai Gee has coached the team for the past 13 years and inculcated creative training methods. Led by Captain Manfred Loh (ML 202) and Vice-Captain Shaun Ng (LE 203), the team provided a few upsets along the way, including an impressive victory by Bryan Tan (FN 203) over the competition's top seed.
Taekwondo – Six secondary school boys have done the school proud by bringing home the bronze medal at the National Inter-School Taekwondo Championships! To prepare for the competition, the boys had to juggle their studies and training with various external taekwondo groups and associations. Despite strong competition from established Taekwondo schools, the boys persevered, showing true fighting spirit to bring home the trophy. The boys' initiative, determination and dedication are truly hallmarks of the Josephians.
---
April - SYF 2013 Ends on a High Note with Mutien Arts Festival
"in•fusion" is the theme set for Singapore Youth Festival (SYF) 2013, which aims to celebrate the rich confluence of the Arts through a blend of refreshed presentations to capture the diverse and ever-evolving arts experience for the youth. Recognising the abilities, talents, aspirations and dreams of the youths, the SYF is a national platform for students of different ethnic communities to come together in celebration, where friendships are built, bonds are strengthened and skills are honed.
More than 250 aesthetically talented boys have actively trained for over six months to participate in the SYF 2013. Their hard work has proudly brought home four distinctions and three certificates of accomplishment, and in particular, the English Drama team's impressive performance has earned them an invitation to perform for a national audience at the M1 Singapore Fringe Festival curated by The Necessary Stage in 2014!
| Distinction: | Accomplishment: |
| --- | --- |
| Band | Chinese Drama |
| English Drama | Indian Dance |
| Guitar Ensemble | Malay Dance |
| Vocal Ensemble | |
SJI concluded the SYF 2013 with a complete showcase of these arts performances at the Mutien Arts Festival, which was watched by an audience numbering more than 600 at the Performing Arts Centre on 26 April.
---
April - SJI CARNIVAL: "LIVING IN THE MOMENT"
Nadiah Afiqah Bte Ismail   Senior School TG02
"Living in the Moment" was the theme for the SJI Carnival this year. Held on 13 April, the SJI campus was abuzz with music, games and a wide variety of food and beverages prepared by both students and the Parents Support Group. Christopher Low, President of the Student Council opined, "Personally, I was pretty pleased with the turnout. There was a steady flow of people which really kept the Carnival going and running smoothly, but most importantly, it was good to see everyone having such a good time!"
Many thanks to the unwavering Josephian spirit. Like previous years, the SJI Carnival was a huge success. We raised about $4,000 that will go towards the SJI School Development fund, Overseas Lasallian Projects and the Novena Church Building Fund. Kudos to all who have contributed in one way or another!
April - Aiming High and Defying All Limits at the Trampoline Gymnastics Competition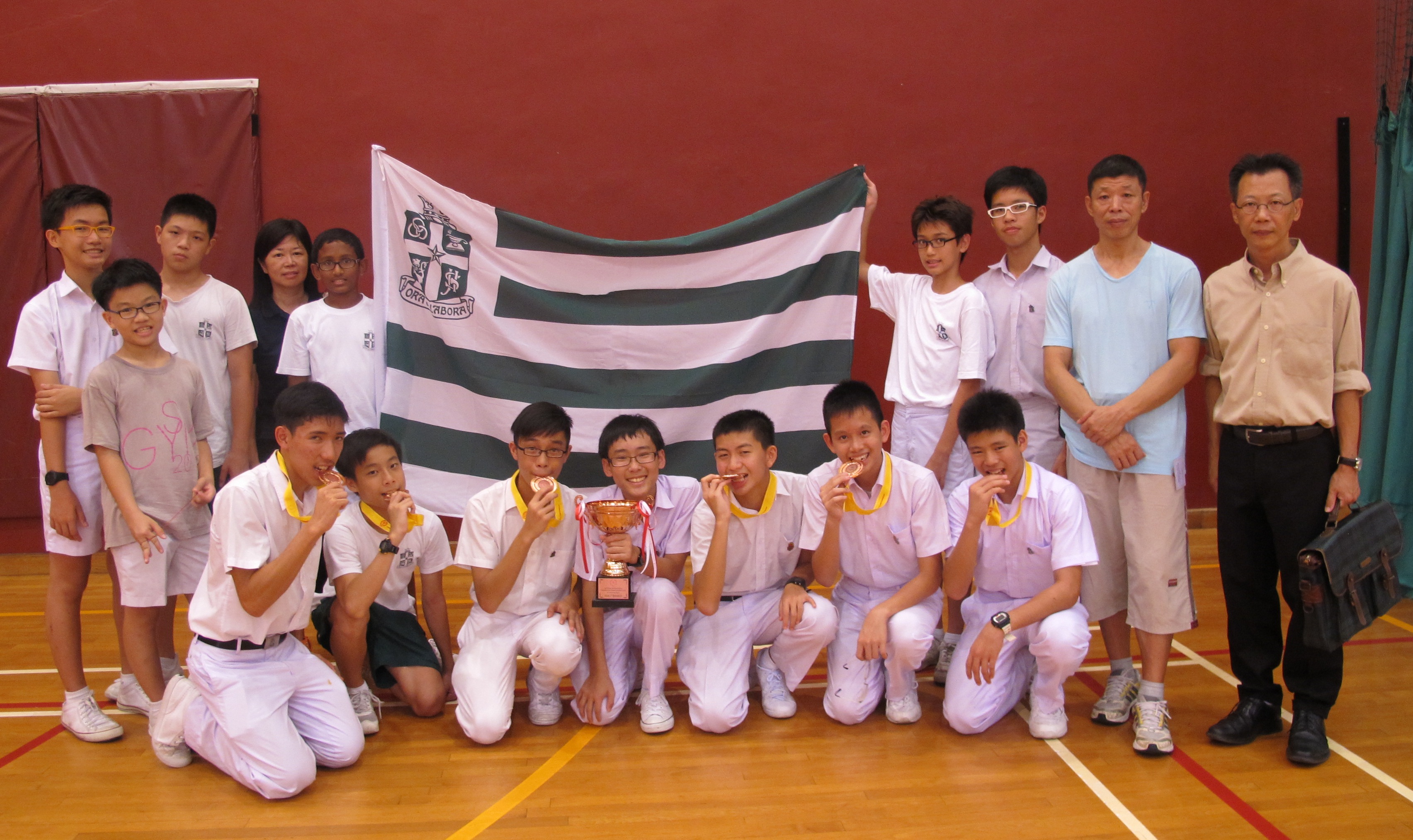 The SJI 'C' and 'B' division trampoline teams garnered a bountiful harvest of bronze medals for the School at the 2013 National Inter-schools Gymnastics. The team underwent months of thorough preparations, putting in extra training sessions in the immediate build-up, in anticipation for the competition. Led by team captain Karl Png (405) and trampoline captain Teng Yee Sean (404), the team performed outstandingly, narrowly missing out on the silver for the 'B' Division.
---
April - Founder's Day 2013
JASPER LOONG Fintan 301
MATTHEW WONG Fintan 303
NAVONEEL CHAKRABORTY Martian 302
Paying tribute to our founder Saint John Baptist De La Salle, the day began with the celebration of mass in the Performing Arts Centre by Archbishop Coadjutor Msgr William Goh. An engaging skit performance by the Drama Club enacting God's love for man enabled the audience to reflect on their relationship with God, and to understand God's love for man through the little crosses in his life.
The celebrations continued in the Founder's Hall with Guest of Honour and alumnus Dr Bernard Thio, who intrigued the community with his life story filled with memorable moments that have inspired him to live his life to the fullest. Prize winners for various achievements, such as academic, leadership and sports were honoured on this special day too.
---
March - Easter Triduum Celebration – New life, new hope!
Mitchell Han Michael 301
Zakir Nasruddin B Zairul Michael 301
James Shutler Michael 302
Jayshan Singh Lawrence 303
Luqmanul Hakim B Abdul Halid Fintan 304
Following the example of Jesus who washed the feet of His disciples at the Last Supper, at the SJI Maundy Thursday commemoration on 28 March, six students from the Senior and Secondary school, together with SJI Brother President Bro Paul Ho, washed the feet of a few foreign workers, including the domestic helpers of the students, and the SJI school cleaners.
Friar Michael led the session in contemplative reflection before the feet washing session took place. Fabien Wee (Fintan 203), one of the feet washers, opined, "This is a very valuable experience for us because we learn the lesson of humility and servant-leadership."
After the Easter weekend, students returned to school on Easter Monday and were greeted with a pleasant surprise. Surrounding the St. Joseph's statue were bags filled with chocolate Easter eggs. "Easter is a celebration of new life and a fresh start" proclaimed Friar Michael in his morning address to the student body, as he signaled the teachers to bless the students with holy water. The Easter eggs were then distributed to all teachers and students who enjoyed them in delight.
---
March - Mass Swim 2013
BJORN NG Fintan 302
RICHARD LOWELL O BRIEN Fintan 302
RUSSELL JAMES VAZ KANG WEI Fintan 302
CHEW YONG EN TIMOTHY Michael 301
On 12 and 13 March, the SJI annual Mass Swim took place for the Secondary 2 and 4 and the Secondary 1 and 3 respectively. The atmosphere was abuzz with excitement as the students from both levels streamed into the swimming complex on both days. The enthusiasm grew steadily as the students watched their relay team members gear up for a thrilling race. Students from every class were cheering their classes on, hoping for a chance at winning the race and points for their respective houses.
When the mass swim event finally commenced, students plunged into the pool with the goal of attaining as many rubber bands as possible to win points for their house. Teachers Mr Jude Tan and Mr Michael Poh also joined in the swim, spurring on the students, encouraging them to go the extra mile. Koh Yang Kai from class Marcian 203 shared, "I found the mass swim an extremely enjoyable activity which also provided an opportunity for the class to bond together better." The Mass Swim proved to be another occasion for Josephians to enjoy and grow closer together, even in water.
---
March - Fullerton-SJI Leadership Lecture: Mr Jeremy Monteiro
VISHNU MENON Fintan303
SEAN BRANDON KYLE NEUBRONNER Michael303
SHAUN SIM JIA XING Lawrence302
TIMOTHY HUE YONG XUAN Lawrence303
SJI alumnus Mr Jeremy Monteiro touted as Singapore's "King of Swing" by the Singaporean, Malaysian, Thai and Japanese media alike, shared his personal life experiences with more than 100 attendees at the Fullerton Hotel on 28 March. The second Fullerton-SJI Leadership Lecture for this year began with rousing piano performances by SJI boys Benjamin Choong (ML303) and William Cartie Halim (FN302).
During the lecture, Mr Monteiro shared both touching and hilarious accounts of his youth, emphasizing the importance of perseverance. His proficiency in his chosen craft was a direct result of years of hard work. Despite facing numerous hardships during his National Service days, Mr Monteiro refused to give up, pushing himself to continue until the end of his Basic Military Training. His perseverance and passion for music saw him through the difficult times such as the closure of the recording studios he started. This determination has brought him to where he is today, a figure known worldwide for his proficiency in music.
---
March - Josephians organize soccer event for special-needs schools
MARCUS NG & OLIVIA CHEW TG04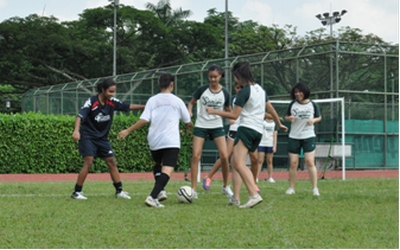 On 23 March, 89 children and adults from various special-needs schools in Singapore gathered in SJI for a day of fun and games. The senior school students, together with the secondary school soccer team, facilitated and interacted with participants through activities such as mini soccer tournaments as well as games like "poison ball" and "catching". The activity was a first for some facilitators, but the optimism and enthusiasm of the special-needs participants changed their perspectives towards people with such needs. Though the activity lasted but a day, bonds of lasting friendships were formed between the participants and facilitators.
---
March - Students end term with Movie Mania
Ivar Johann Lassesen   Fintan 303
Nathan Wee  Marcian 301
On 15 March, SJI students gathered with their loved ones under the stars for this year's movie mania. It turned out to be a night of enjoyment and an opportune moment to relax after a busy first term. The atmosphere was buzzing with excitement when the first movie "Skyfall" was screened in the lecture theatre which continued during the main draw – "The Avengers". Resounding cheers were heard from the crowd when "Iron Man" saved the day. The whole movie experience was enhanced by delectable snacks sold at an affordable price by the generous SJI Parent Support Group.
March - Lenten Vigil 2013
LIM KAI WEN DAVID  TG07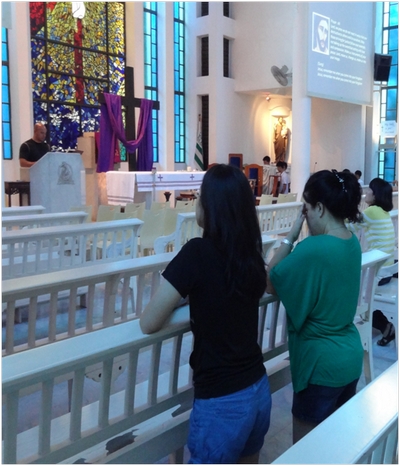 This year, the Lenten Vigil was held on 9 March. Set aside as an evening of prayer and worship based on the theme "Come back to me" (cf Hosea 14:1; Jer 3:12), many students from the various levels participated in it. The evening included a praise and worship session, and time for reflection that allowed students to take stock of their lives especially during this Lenten Season, so as to better prepare themselves for the Holy Week.
Sean Teo Yan Cheng from the Senior School (TG06) noted, "I could just let go and let God take charge. Just being able to forget my troubles and cares and allow God to enter into my heart is good enough for me to feel at peace."
Organised by the students from the Senior School, the Lenten Vigil was significant as it allowed students to take time off their busy schedules and just worship God, praying for forgiveness and growing closer to God during the period of Lent.
March - Catholic Camp 2013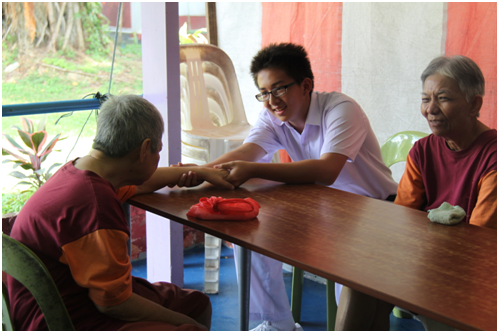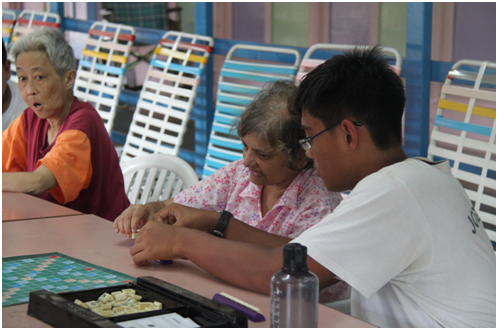 The Catholic Camp is an annual event for Catholic students from Legion of Mary, Young Christian Society and The Society of St Vincent de Paul, to allow them to grow as a community and in their faith. This year, as part of service learning, the Secondary 2 and 3 participants visited Surya Home, a nursing home for the mentally disabled elderly. The students showed their caring side as they interacted with the residents through board games and sports, and serenaded songs.
The camp also brought participants a greater understanding of their faith through the celebration of the Seder meal, a traditional meal that commemorates the Passover of the Israelites. The camp concluded with the rousing Josephian challenge, testing groups on their teamwork and pushing each participant to his limit. The camp indeed allowed students to greater understand our school motto of Ora Et Labora, to pray and work.
---
March - Josephians clinch awards at Science Competitions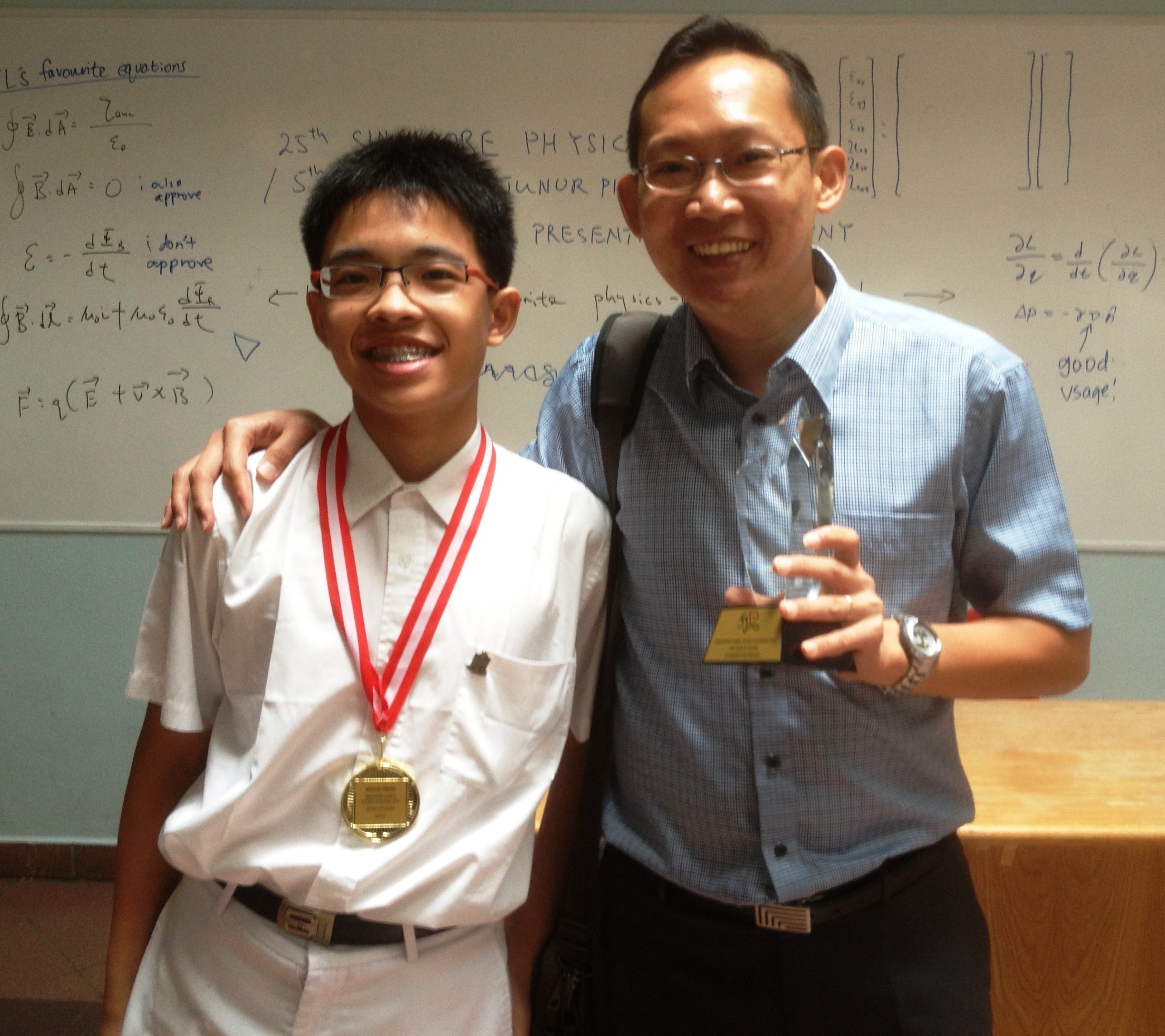 We are proud to announce that our Josephians have been making waves in the Science Olympiad scene! Notably, Harvin Iriawan (405) and Nguyen Gia Huy (404) received individual bronze medals in the International Biomedical Olympiad, an award reserved for the top 10% of participants.
Nicholas Tarino (405) (above: left, with HOD Science Mr Phang Wei Lian) also recently received the Gold award at the Singapore Junior Physics Olympiad, with another 11 students advancing to the special round. For his achievement, Nicholas was invited to participate in the prestigious 25th Singapore Physics Olympiad.
---
March - Secondary 1 Humanities Talk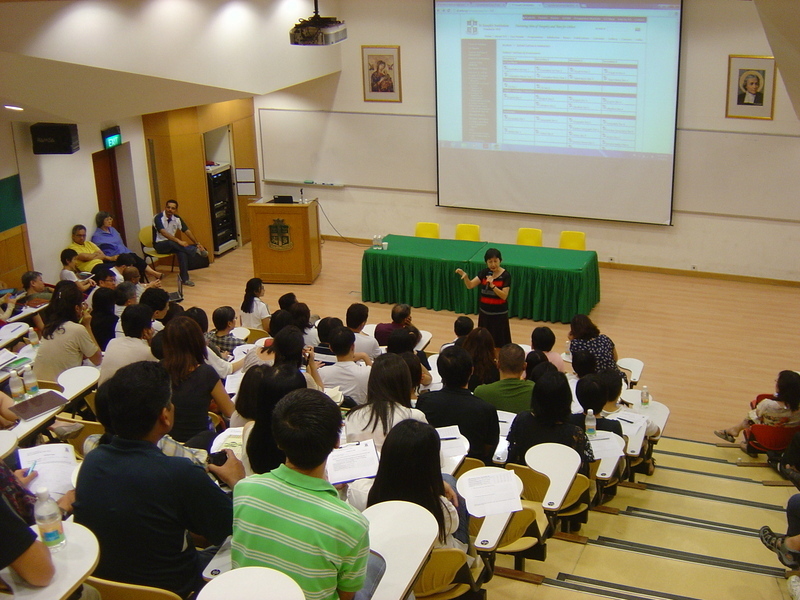 The Secondary 1 Humanities Talk on 2nd March was well attended with over 170 parents choosing to spend their Saturday trying to better understand what their children were learning in the Humanities classroom in SJI. Various teachers shared about English Literature, Language Arts, Geography, History and Religious, Moral and Social Education, providing the parents insights into new subjects their children were taking. The session concluded with a lively exchange of questions and observations from parents. Much of the concern voiced centered around how the boys were being prepared for the final examinations and the rationale for lack of textbooks for some humanities subjects. Parents were assured that the students would be carefully guided and were shown where they can obtain details about termly and year-end assessments on the school's webpage. For more information on the various academic programmes, click here.
---
March - 1st Senior Student Council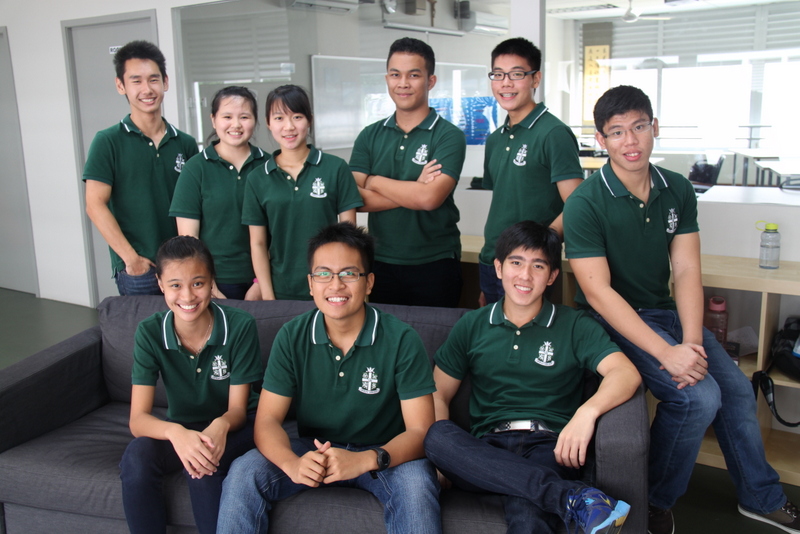 After a week of intense and creative campaigns, SJI Senior School selected their 1st Senior Student Council. The Senior Student Council consists of 9 members and is led by Presidents Jeremiah Lim (TG07) and Clare Yeap (TG04). The Council hopes to be the intermediary between the student body and school administration as well as foster "an inclusive, vibrant school community".
The Council is composed of 3 committees. The Spirits committee encourages bonding and the building of school spirit in the Senior School. The Welfare committee oversees the practical needs of students while the Events committee spearheads Council-initiated events while also providing a platform for students who wish to initiate their own events.
The Senior Student Council has already played a major role in providing student opinion on the Senior School uniform. Do look out for future events and initiatives from the 1st Senior Student Council!
---
March - Young Blood, Brave Hearts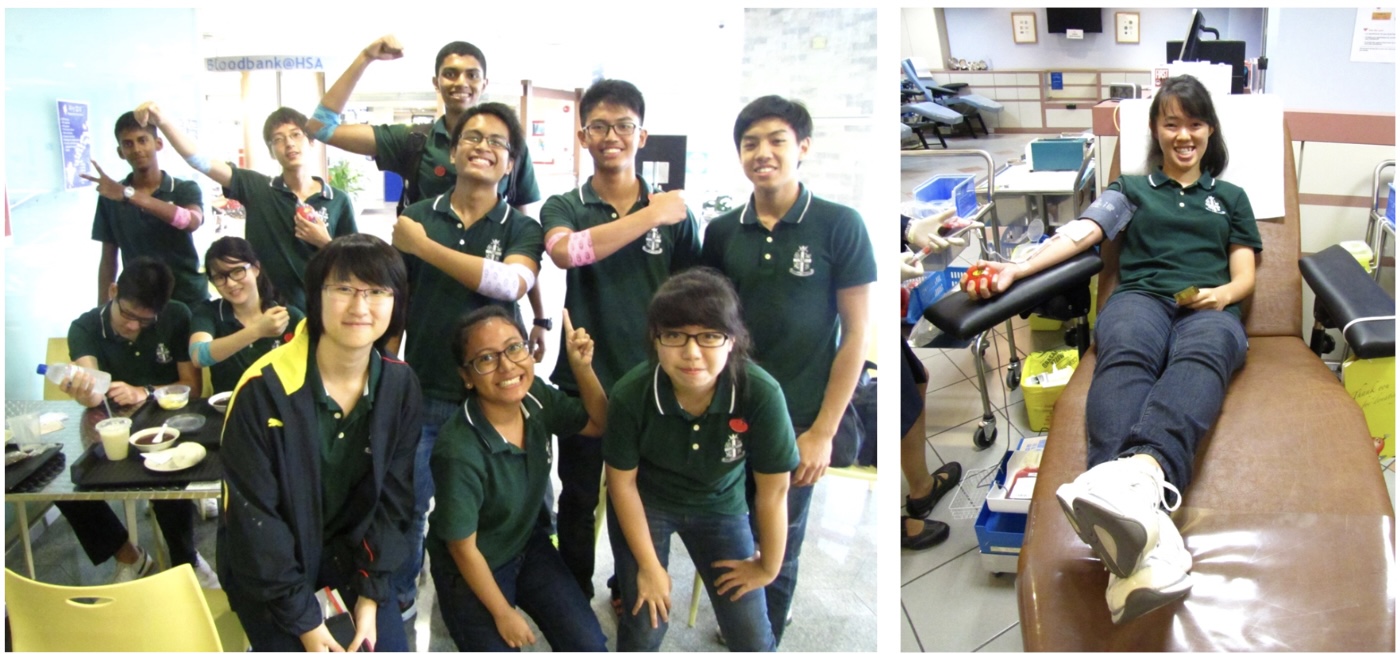 In response to a national appeal for blood donation, 16 Senior School students made their way down to the Health Sciences Authority on 7th March 2013 to support the blood donation drive. While a few Josephians have donated blood before, it was the first for many, who had to conquer the fear they had towards the notion of donating blood. However, exemplifying the Lasallian core value of Service, the students displayed the altruistic spirit of giving, and rose above these qualms they had initially.
This is the first Senior School blood donation exercise and the students look forward to organizing the next blood donation drive on 21st May in SJI.
LOW PEI TING, AMANDA, TG08
YEO FENG TING, TG08
---
March - Past vs Present hockey match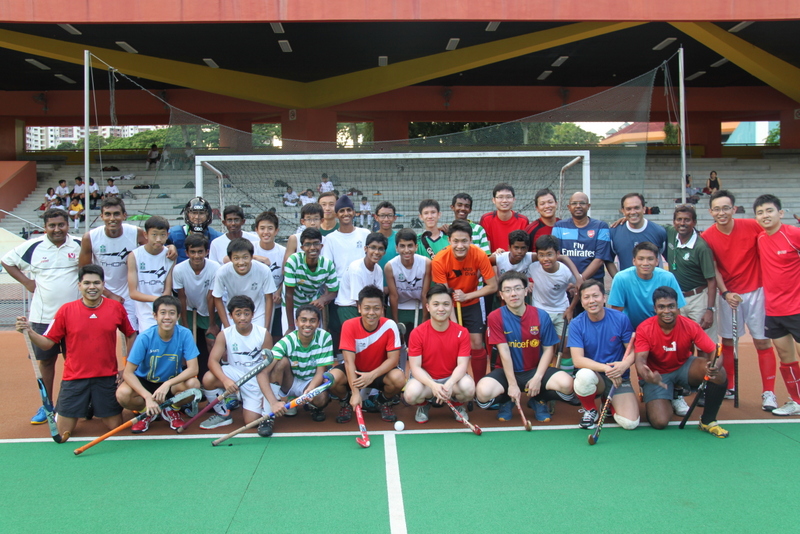 SJI Hockey old boys and current hockey boys gathered at Delta Stadium for a friendly match on 18 March. The Old Boys team was composed of a diverse group, boasting of Josephians from graduating batches as far back as the '90s to players who had just graduated last year. They were pitted against SJI's current B Division team who will be taking part in the upcoming National Schools Hockey Competition.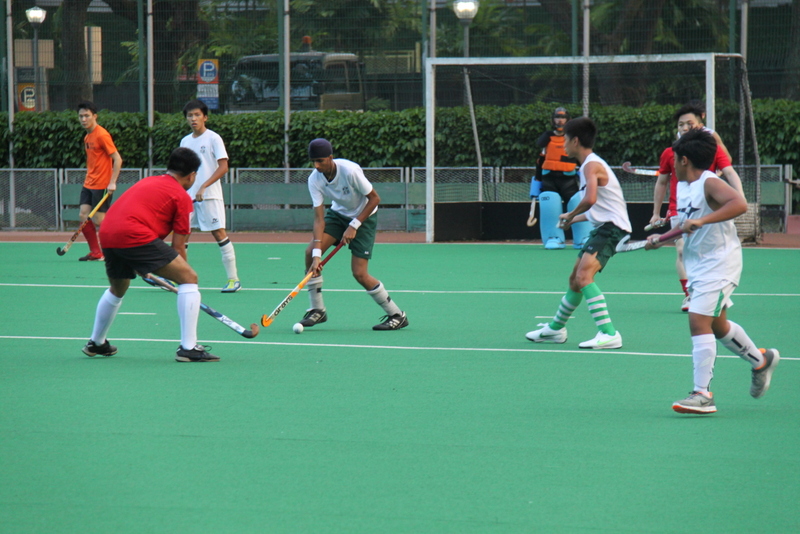 The match was an enthralling encounter, with both teams tentatively probing each other at first, hoping to discover a weakness they could capitalise on. The B Division boys' familiarity with each other showed as they took the early initiative. This advantage was compounded by the Old Boys' lack of match practice and lack of chemistry, having only met earlier that evening. The game came to life in the third period, with the Old Boys rushing into a 3 goal lead. The B Division boys put up a spirited comeback, but alas, it was not meant to be, with the Old Boys coming out 3-2 victors.
Before every physical education lesson, Josephians pledge that they will "build an authentic Lasallian family here at SJI". Indeed this spirit was evident in all Josephians on the pitch, with handshakes, cheering and applause at the final whistle.
---
March - collaboration between SJI and SJIJ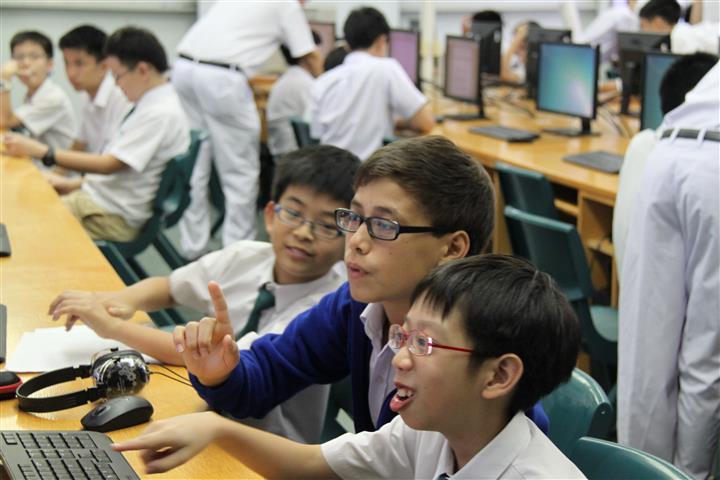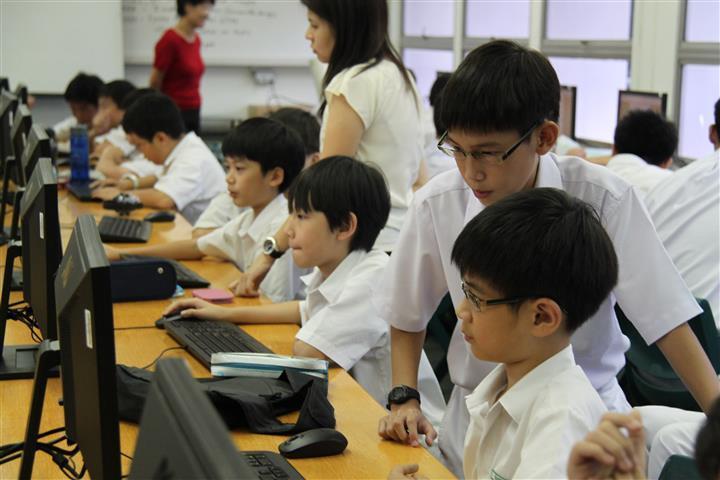 SJI played host to the students of St Joseph's Institution Junior (SJIJ) on 4 March, as part of the activities for the talent programme conducted in both schools. The main objective of this on-going collaboration is to provide opportunities for those involved in the academic talent elective to extend their learning beyond the classroom. Through planned activities, they assist and mentor their younger counterparts from SJIJ and in the process hone their communication skills. For this activity, the senior boys had to help their juniors edit and provide pointers to improve their Commonwealth essays that they will submit for the 2013 Commonwealth Essay Competition.
The session began with a presentation by the SJI students. It covered the main points on how to write an essay, after which the seniors split up in groups to assist and advise their juniors on how to improve the draft of their Commonwealth essay. One of the SJIJ students, Nicholas Adams, who is in Primary 6, said that the presentation was enlightening and that the seniors definitely helped them improve their essays with good suggestions such as how to write a captivating introduction. The seniors on the other hand found it a worthwhile experience sharing their knowledge with the younger Josephians.
NAVONEEL CHAKRABORTY (Michael 302)
JASPER LOONG (Fintan 301)
---
March - 105th Annual Track and Field Meet

On 8th March, the Toa Payoh Stadium buzzed with excitement for SJI's 105th Annual Track and Field Meet. The Meet began with an upbeat march by the SJI Pipe Band, followed by all four fraternities presenting their respective house cheers; each house cheered its loudest and showed remarkable levels of enthusiasm. Elson Tan (410), the Captain of Lawrence Fraternity "hoped that through cheering, we will be able to bond together as a fraternity."
Competition was intense among the athletes of each house. Jeremy Soh (411), Captain of Marcian House, added that the results did not matter, as long as everyone did their best. Indeed, the sports meet was an opportunity for students and teachers to come together in the true spirit of sportsmanship. Besides the usual events, the highlight of the day was a novelty race among the teachers which left the spectators roaring with laughter amidst loud cheers.
After many rigorous and intense rounds of competition, Lawrence fraternity emerged champions of the 105th Annual Track and Field Meet!
Written by:
KOH ZHI HONG JASON Marcian 302
TIMOTHY WONG HOEY PHEEN Fintan 302
KHOO RUI BIAO CALEB Lawrence 302
ONG SIM YANG MARC Fintan 302
LIM FANG ZHOU NOAH Fintan 304
JOSHUA LOW Fintan 304
---
March - SJI Senior School Scholarships & Bursaries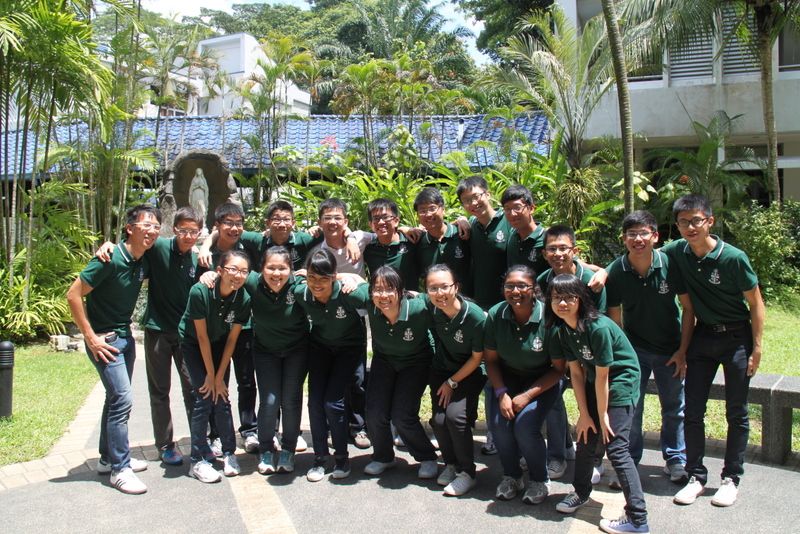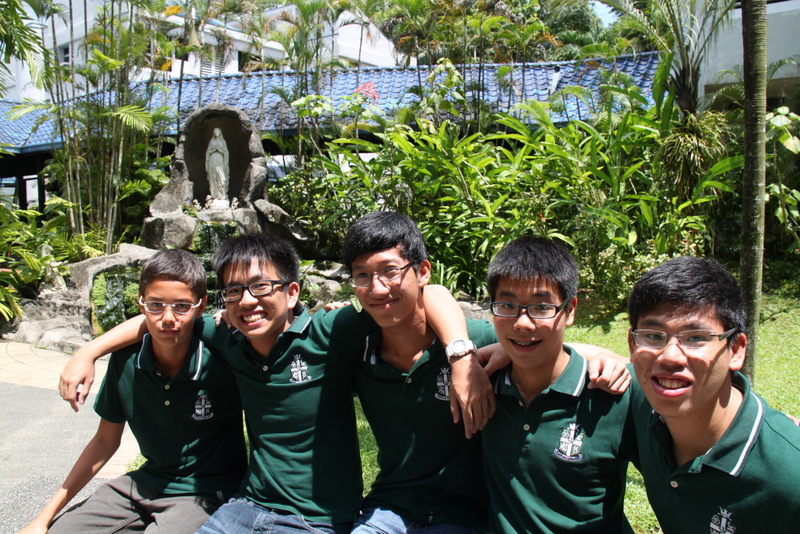 To support students to pursue the IB Diploma at the SJI Senior School, this year a total of 5 scholarships and 14 merit bursaries have been awarded. With this, almost one in four students at the SJI Senior School will receive support of between $7,400 to $3,000 per year to pay for their education-related expenses. The scholarships and bursaries have been donated by a generous benefactor, aimed at supporting talent students and also to ensure that no one is denied an education at SJI due to finances.
Nathaniel Wong (TG03), one of the scholarship recipients shared that he was "grateful to be able to continue education in SJI, for without the scholarship it would have been difficult".
For more information about the scholarships and awards SJI has to offer, click here.
---
February - Josephians bring Chinese New Year Festivities to St Theresa's Home

Lively performances brightened up the atmosphere at St Theresa's Home, making it a fun-filled day for the elderly residents as our Josephians brought the festive cheer to the home. Performers from the Indian Cultural Society, Vocal Ensemble, the SJI Pipe Band, and the Chinese Cultural Society dazzled the residents with their wonderful display of talent, eliciting appreciative smiles from the audience. As summed up by one of the residents, "The music was powerful, it reached everyone, everywhere."
The performances touched both residents and performers alike. Joshua Tay (Marcian 303) from the Vocal Ensemble felt that it was "a very good deed to perform for the elderly, making them feel happy and to liven their spirits because we accompanied them."
When asked if they wanted more of such concerts, students and residents alike responded with a resounding 'Yes!'
Written by:
HAN TONG JOON MITCHELL Michael 301
LUQMANUL HAKIM B ABDUL HALID Fintan 304
JAYSHAN SINGH Lawrence 303
ZAKIR NASRUDDIN B ZAIRUL A Michael 301
JAMES FRANCIS SHUTLER Michael 302
---
February - Stations of the Cross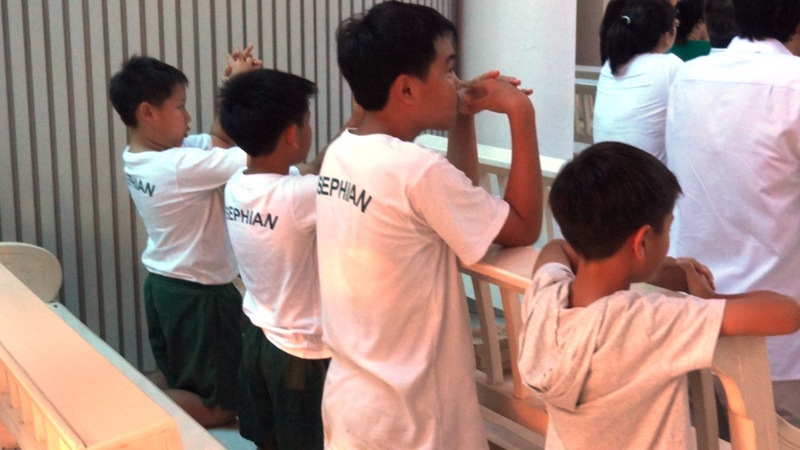 In line with the Year of Faith, the SJI Chaplaincy is collaborating with parents and alumni to pray and lead the unique reflections of the Stations of the Cross. The 14 Stations are a Lenten Devotion that invites participants to enter into Christ's Passion and his journey of love. With support from the Parents Support Group and participation from parents, staff, students and alumni, the Stations have witnessed a coming together of the SJI community. The first session of the Stations of the Cross at SJI was held on 15 February. It will be held every Friday from 630pm-730pm during the period of Lent.
Future events to look out for during the period of Lent include the Lenten Vigil on 9 March as well as a novena to Our Lady of Perpetual Help held every Tuesday from 2pm-2.30pm at the SJI Chapel.
---
February - SJI ushers in Chinese New Year 2013

Chinese New Year for many of us means family and coming together. Here at SJI, this sense of community was obvious during the Chinese New Year Celebrations 2013.
The celebration kicked off with mass in the morning celebrated by Fr Michael. There was a blessing of oranges and the oranges were distributed to the students after mass. The celebrations in the hall began, to much applause, with the Chinese Cultural Society playing a rousing beat on their drums, their enthusiasm very infectious; after which Dance Ensemble Singapore took the stage with a Wushu performance. To many students the performance was "the most interesting part" of the whole celebration. The troupe was certainly skilled and exited the stage to cheers from the student body. There was also a segment where students volunteered to showcase their Wushu skills. Anantharajan Vivekbala (FN 302), one of the volunteers, said that "it was awesome" and that it was "enjoyable" to perform.
Written by:
JASPER LOONG ZEN HOW Fintan 301
ASHWIN RAJ SINGH S/O RAJ G S Fintan 303
MATTHEW ALEXANDER MOK KAH HOU Fintan 303
NAVONEEL CHAKRABORTY Marcian 302
MARCUS KWOK XIANG FENG Michael 302
---
February - SJI Welcomes its First Senior School Students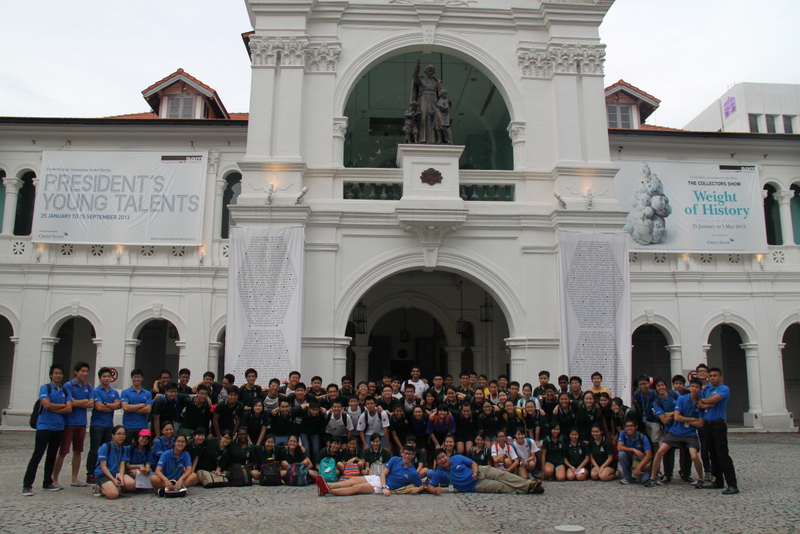 SJI Senior School welcomed its inaugural batch of students on 1 Feb 2013. The new Josephians quickly warmed up to their new school through the orientation programme. They were inducted into the school's traditions and cultures through singing sessions, talks and a visit to the Singapore Arts Museum, SJI's previous campus. They also participated in telematches, dragon boat races and a night adventure to the Singapore Botanical Gardens which gelled them together as a cohort. The orientation ended with a bang with a sumptuous barbecue of the prawns they had caught earlier in the morning and creative performances by each group.
---
February - SJI soccer captain breaks into National Football Academy Under-14 team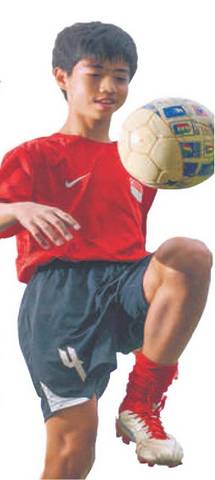 Our very own football captain, Elliot Ng of Michael 201, was recently featured in The Straits Times. Elliot has been selected to join the National Football Academy Under-14 team and is a model Josephian both on and off the field. His ability to juggle both academics and sports was highlighted and his goal for the future is to don the national jersey for the Singapore soccer team.
View The Straits Times article.
---
January - From hungry schoolboy to boardroom high-flier (The Straits Times, 31 January 2013)

On 30th January, the second series of the Fullerton-SJI Leadership Lectures was held. Jointly organized with The Fullerton Singapore, the third lecture of the series featured Mr Tony Chew, a distinguished Old Boy who is now the Chairman of the Singapore Business Federation. During the lecture, Mr Chew shared with the audience how he dealt with problems he faced while growing up such as poverty and peer rivalry. He also talked about his long and arduous journey from being a malnourished child who received free milk from his principal every day to the successful businessman he is now.
During the dialogue session, the audience quizzed Mr Chew on a variety of subjects such as if there was anything he would have done differently in his life, to which he replied that he does not regret anything he has done. He believed that as long as you learn something from the situation, it would not have been a wasted opportunity. He also highlighted important factors to his success such as choosing the right partners and meticulous planning.
For more details, click here to view The Straits Times article.
Written by:
JAMES FRANCIS SHUTLER Michael 302
KHOO RUI BIAO CALEB Lawrence 302
TIMOTHY WONG HOEY PHEEN Fintan 302
KOH ZHI HONG JASON Marcian 302
NG HANJIE BENJAMIN Michael 302
---
January - Introducing SJI PSG Exco 2013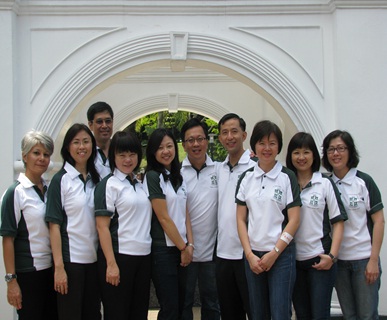 Left to right: Helmia, Hong Hwei, Wilfred, Maureen, Joan, Franklin, Paul, Frances, Ai Chan, Jessica (Absent: Mike, Jacintha)
On 5 Jan 2013, the SJI Parents Support Group (SJI PSG) successfully completed its leadership renewal. The new and highly-committed PSG Exco office-bearers are: Paul Han (Chairman), Franklin Kurniawan (Vice-Chairman), Frances Chan (Secretary), Yong Ai Chan (Treasurer), Joan Soong (Student Liaison), Maureen Chan (Communications & Outreach), Jessica Wong/Wilfred Chan (Learning & Development) and Michael Wong/Helmia Syn/Jacintha Rose Ayyavoo-Guru (School Activities & Support).
The mission of the new PSG Exco remains unchanged: "Together with SJI, Nurturing Men of Integrity and Men for Others", albeit with a new Vision: "To serve the developmental needs of SJI students by partnering the school and supporting its direction and programmes in a complementary manner".
Preparations for 2013 are underway, with the various sub-committees finalizing their work-plans.
On 21 Jan 2013, the Learning & Development Sub-committee met with Dr Koh to outline a series of talks and events – tailored by student level – which will be targeted at the development needs of the parents and students of SJI.
Through 2013, the School Activities & Support Sub-committee will again be organizing and supporting events that have been much-appreciated by the students and school over the years, for example: Movie Mania, School Carnival, Open House, Mother's Day, Teachers' Day Appreciation Lunch, Afternoon Revision and Night Study Sessions.
This year, the Communications & Outreach Sub-committee aims to engage fellow parents better and to build stronger bridges between parents and the school. Ideas such as a parent class-representative system and special interest groups are being explored with interested parent champions.
On 26 Jan 2013, the SJI PSG held its annual Appreciation and Welcome event in LT1 to warmly welcome new parents into the SJI and PSG family. Work is now in progress to orientate the new parents and to harness their energies into upcoming PSG events.
The SJI PSG looks forward to another exciting year of partnership with fellow parents and the school!
---
January - Junior Josephian Award 2012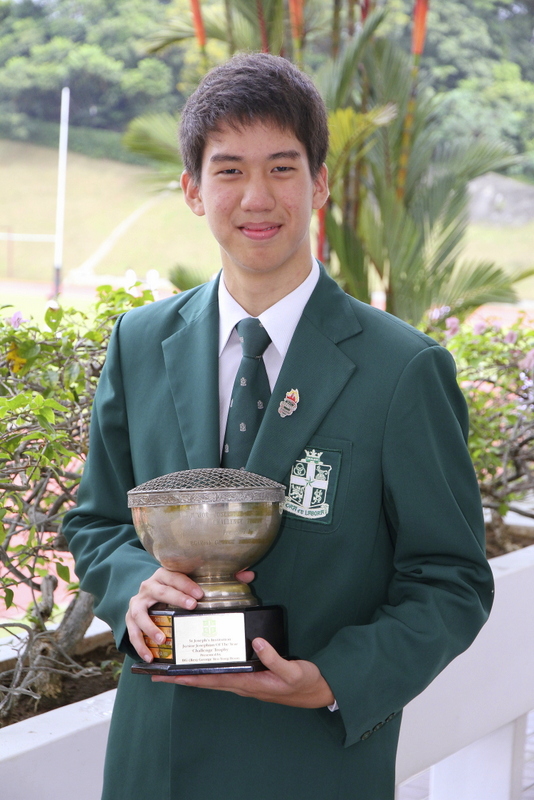 The Junior Josephian Award is presented to a Secondary 2 student who has displayed all-round excellence in academics and co-curricular activities, while exemplifying traits of a man of integrity and of service to others. This year's recipient is Khoo Eng Wei, a passionate leader with a sense of responsibility. Eng Wei believes that "what matters most to [him], is responsibility. Whether your actions are right or wrong, we need to be responsible, face the music and accept all consequences. After which, we need to seek alternatives to improve on the situation or the problem caused."
Eng Wei has been assisting the school community during these two years in SJI. He first stepped up as Vice-Chairman for his class and thereafter, took the position of a Junior Prefect in 2012. He serves the school as he feels that SJI has rendered him the comfort and a sense of belonging to SJI. He believes in serving to the greatest of his abilities, and strives to give his best for the school.
WRITTEN BY:
AARON CHEE YONG QIN Michael 303
CHIA KAI TIAK Michael 303
TAN ZHI REN JOSEPH Marcian 302
KENNETH KOH ZHI HAO Marcian 302
---
January - Prefect EXCO 2013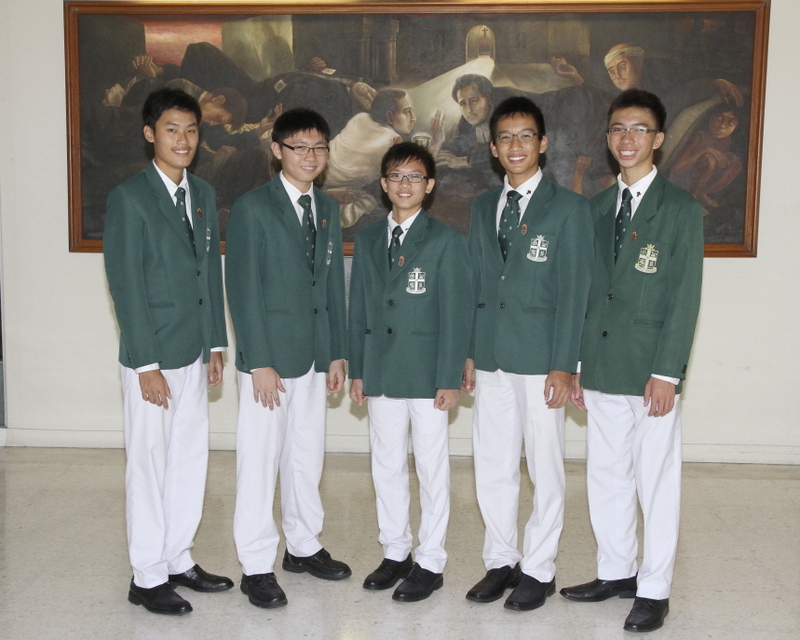 The Executive Committee of the 2013 Prefectorial Board is helmed by Head Prefect, Russell Yip (of 403) and the Deputy Head Prefect, Hubert Yeo (of 403). The members of the Executive Committee are Kennard Chin (of 401), Lee Chee Wan (of 408) and Tan Yan Kert (of 404). Together, they are in charge of the Administration, Welfare and Operations of the Prefectorial board.
The prefects strive to constantly improve the lives of Josephians by "streamlining and improving how prefects do their duties". Beyond their allocated duties, the prefects feel they are "called to find different ways the school can be improved" by being the ears to hear opinions and voices of the students.
As Russell aptly puts it, the prefects hope to make a difference through "the little things such as daily interactions and how we conduct ourselves". He hopes that the prefects under his charge "are more able to listen, become more understanding to the people around them and more aware of their difficulties and their needs. In that way we can make a difference in the lives of our peers and juniors."
---
January - Student Council 2013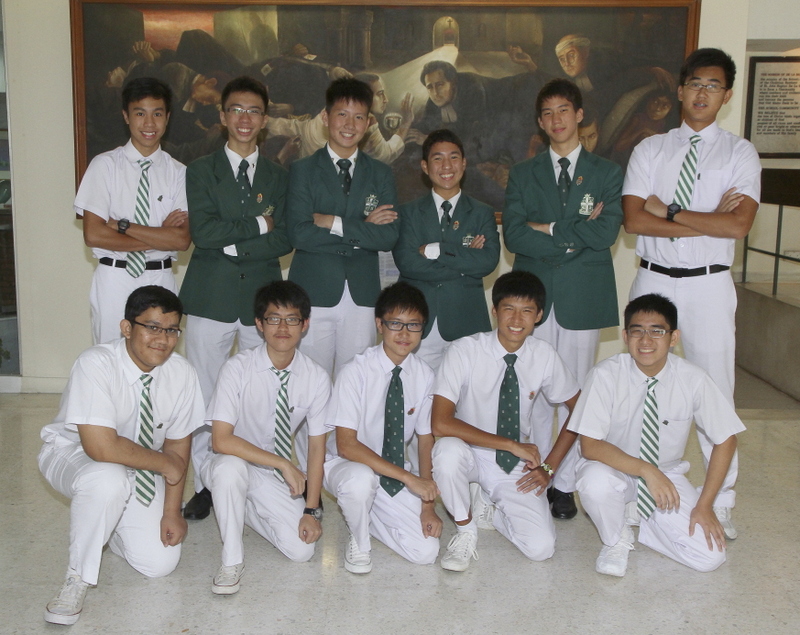 The 2nd Student Council consists of 11 members who are in charge of garnering school spirit, overseeing several events of the school and gathering feedback to enact changes the students hope to see. Being the first student elected Council, the Council hopes to "set a benchmark for future councils to be able to serve the school better".
Under the leadership of President, Christopher Low (of 403), and General Secretary, Jeremy Soh (of 411), the Council aims to foster greater cooperation with all student leaders to reach out to each Josephian to inspire and encourage students to be enthusiastic and participative in school events. The Council encourages students to take ownership of their school, to provide feedback and to be part of the Josephian spirit.
Do look forward to events the Student Council will be bringing to you such as Teachers' Day, Racial Harmony Day, SJI Carnival and Hair for Hope!
---
January - Second Solicitor-General Lionel Yee appointed Judicial Commissioner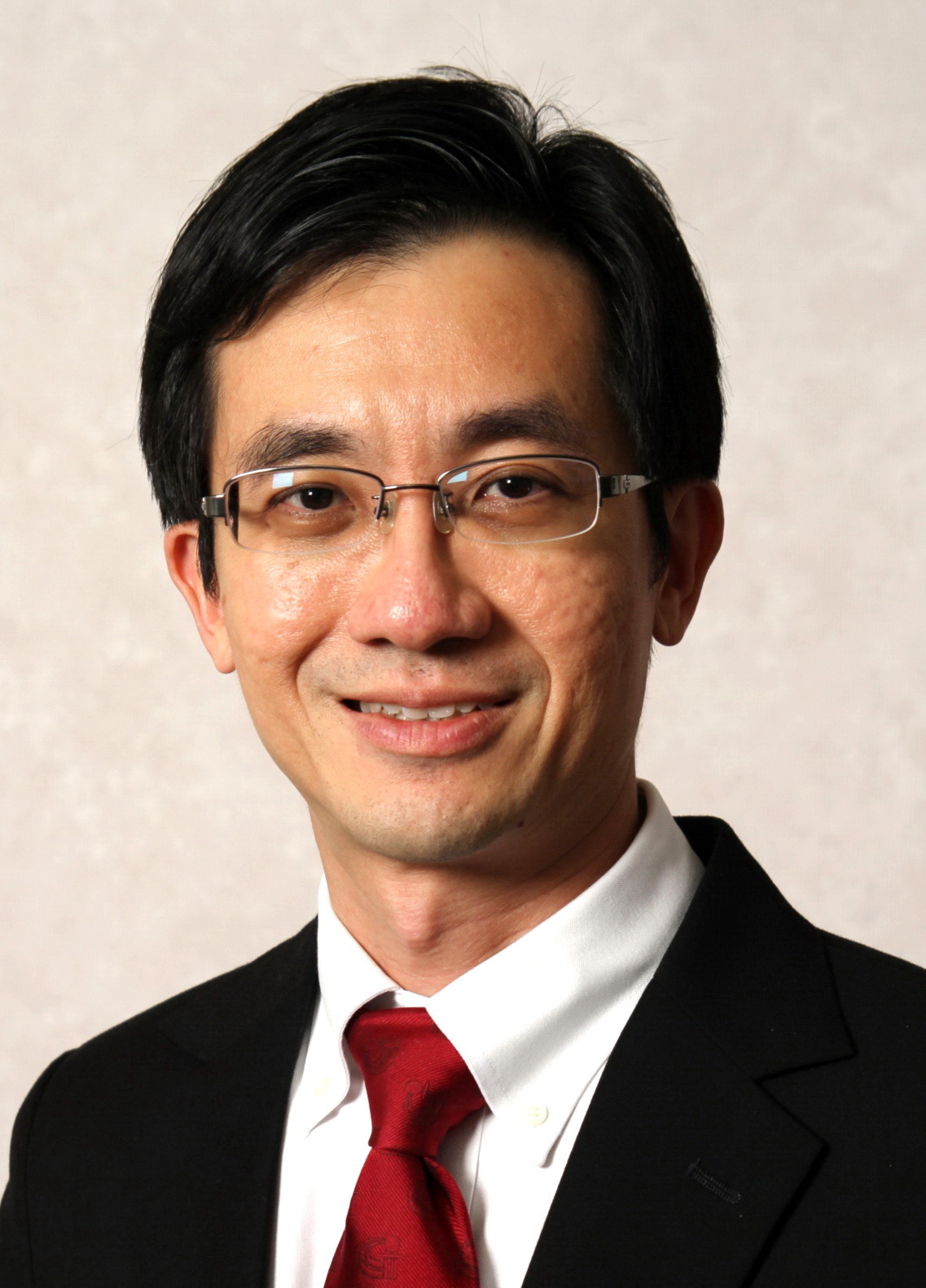 Our congratulations to Mr Lionel Yee Woon Chin who is recently appointed as a Judicial Commissioner of the Supreme Court with effect from 1 February 2013 for a period of one year. Mr Yee, from the Class of 1982 is currently the third highest-ranking officer at the Attorney General's Chambers (AGC) in his role as Second Solicitor-General, which he has held since Jan 2011. He was also appointed on Jan 4 this year as Senior Counsel.
---
January - JC 1 Open House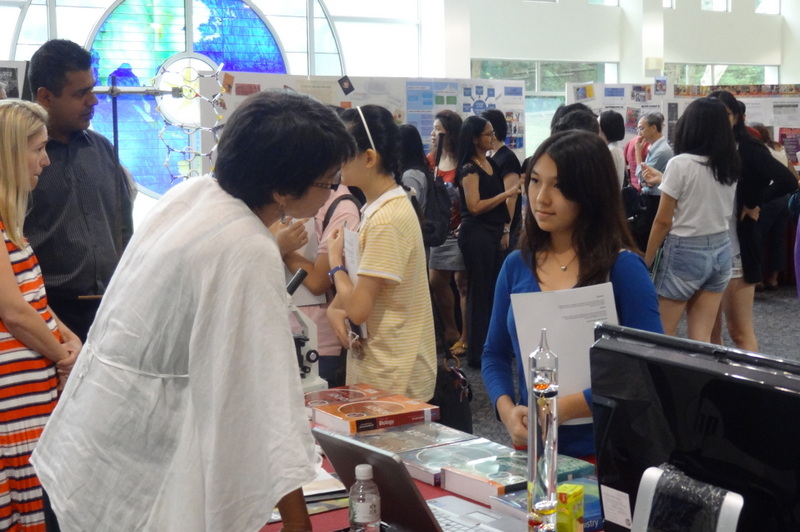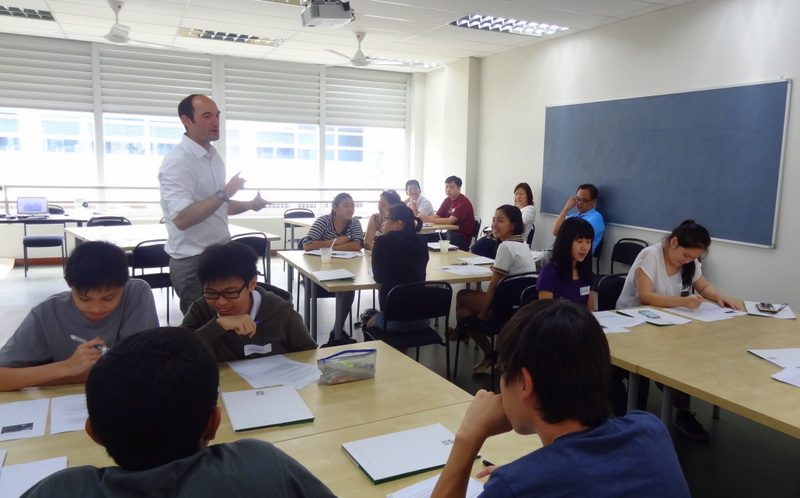 On 11 January, SJI saw a host of students descend upon the school, curious about what the SJI IB Diploma Programme might be like. The Beurel was filled with various booths that showcased what various subjects had to offer. Trial lessons were also conducted for prospective students. Talking to a few of the students, the excitement was apparent, with many highlighting the "SJI family" factor.
Students also have high hopes for upcoming IB Programme. Cheong Su Yen, previously from Methodist Girls School, thinks the school "would be very enjoyable and would provide the results that one would expect."
Besides the students, teachers also appeared to be excited for the first batch of IB students. Nigel Rackham, who will be teaching economics, felt the prospective students "were a really switched on and engaged group" and he is "looking forward to them learning about Economics and applying it to the real world."
WRITTEN BY:
JASPER LOONG ZEN HOW FN301
ASHWIN RAJ SINGH S/O RAJ G S FN303
MATTHEW ALEXANDER MOK KAH HOU FN303
---
January - Inaugural Assembly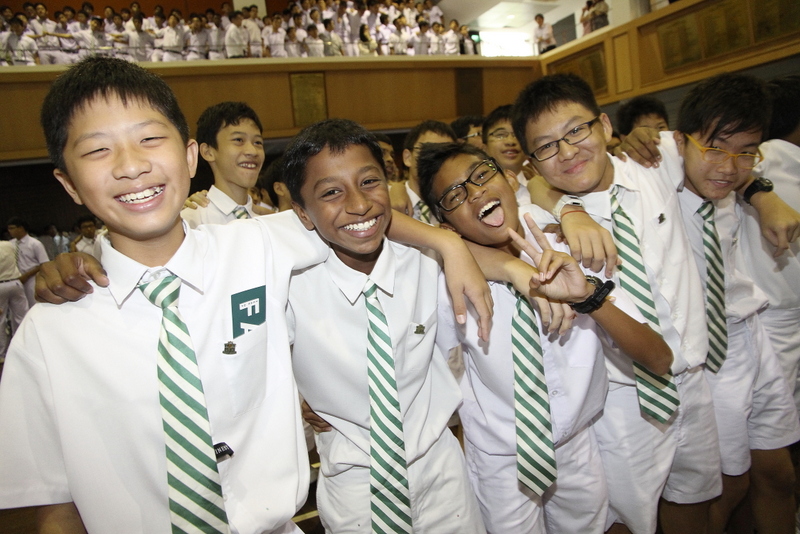 A respected tradition, the Inaugural Assembly marks the official beginning of the school year, welcomes the new Secondary One Josephians to the family and acknowledges the leaders in the school.
Dr Koh addressed the school, encouraging students to "Be Josephian, do the right thing". The Secondary One students were inducted into the Josephian family through the age-old tradition of singing "Welcome to the Family". Student leaders of 2013 were presented to the whole school, with Student Council President, Christopher Low (of 403), leading the CCA leaders in the recitation of the leader's pledge after they were conferred their respective leadership positions. A deafening round of applause greeted the CCA leaders for the momentous occasion. To Christopher, the pledge was "an affirmation for him to empower other leaders, as well as himself, to serve in their capacity as leaders." This eventful day was summed up by the spirited Josephian crowd enthusiastically belting out "Hail, Hail Alma Mater!"
WRITTEN BY:
ONG SIM YANG, MARC FN302
JOSHUA LOW FN304
FU JOURNE HAHN LE303
NATHAN WEE JIA LE MN301
---
January - Camp TABA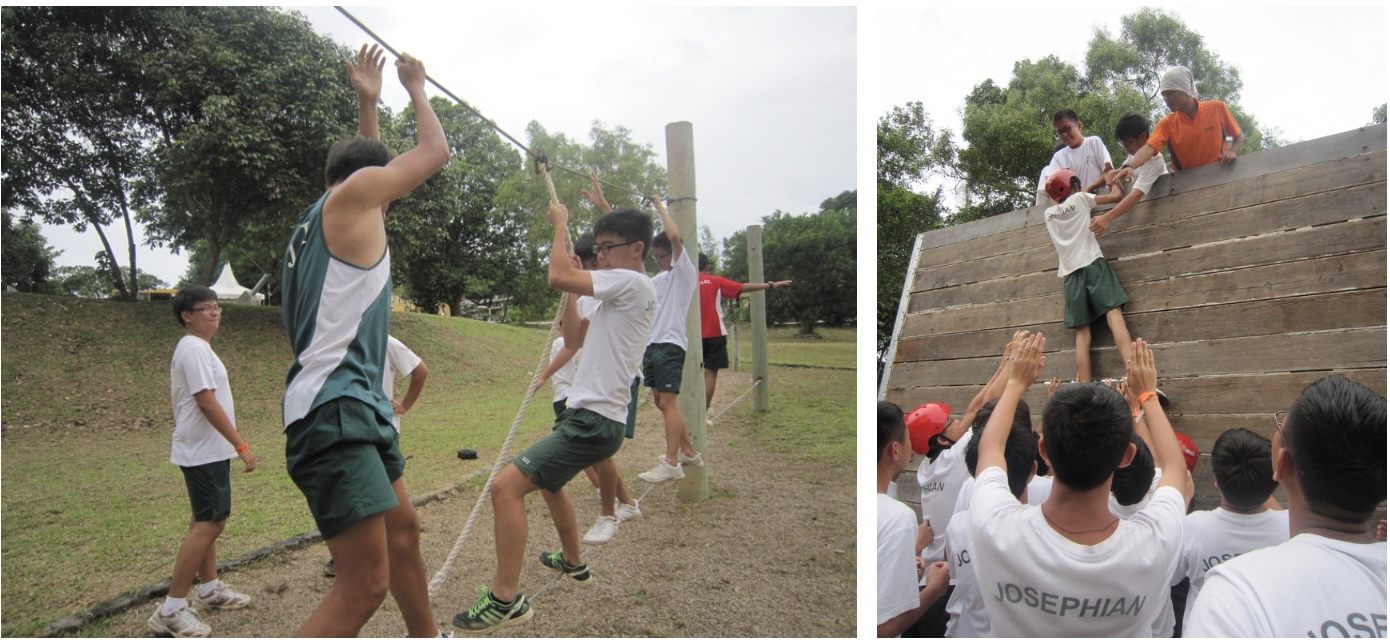 Camp TABA provided a unique experience for the Secondary Three cohort aimed at bonding the new classes for the two years they have ahead of them. Though the weather threatened to dampen spirits, the boys took it in their stride, bonding through activities such as transporting classmates over a wall and building a bridge with drinking straws. The bridge was symbolic, each straw representing a member of the class; weak by himself, but together as a group, able to stand tall and strong, to tackle any upcoming obstacles. Al-Driss Alferrin Shah B.S.S of ML301 felt it was a "meaningful trip" that "managed to bond my class together despite the fact that [they] were from different classes and CCAs". It was indeed a successful camp where new friendships were made and irreplaceable bonds created.
WRITTEN BY:
LUQMANUL HAKIM B ABDUL HALID FN304
JAYSHAN SINGH LE303
ZAKIR NASRUDDIN B ZAIRUL A ML301
IVAR LASSESEN FN303
---
January - Secondary One Orientation Campfire

Despite the rain in the evening, the spirit of camaraderie was apparent in the hall, where the event was relocated to after the heavy downpour.
From the Bollywood dance of the Peer Support Leaders and Facilitators to the myriad of skits performed by the various classes – the 'Gangnam Style' dance led by Mr Anthony Khoo and the colourful Macarena – there wasn't a dull moment for anyone. Much to everyone's delight, parents also decided to add their voice to the excitment during our energizers and cheers. The campfire was a truly exemplified what it means to be united in one Josephian family.
Students went home with the belief that with the "Josephian spirit, we can excel and do better as a community in SJI".
WRITTEN BY:
VISHNU MENON FN303
SHAUN SIM JIA XING LE302
TIMOTHY HUE YONG XUAN LE303
WONG KAI-EN MATTHEW RYAN LE303
---
January - SJI boys rejoice in their strong 2012 GCE 'O' Level results

SJI boys were in a celebratory mood when they received their 2012 GCE 'O' Levels examinations results on 10 January 2013.
Among the strong performers were 85 boys who scored 6A1s or more, with 18 of them scoring 8A1s or more.
All boys qualified for post-secondary education, with more than 97% of boys qualifying for Junior College and the others qualifying for Polytechnic.
We are particularly proud of two boys, Tan Ser Yung and Lim Bo Zhi, who overcame personal difficulties in their upper secondary years to achieve strong results. Ser Yung scored 4 distinctions and a B4 for English battling the physical aftermath of his Judo accident in 2010. Bo Zhi struggled through family difficulties, including the death of his mother, to attain 5 distinctions and a L1B4 score of 9.
In terms of the boys' performance in the subjects, strong distinction rates were achieved in many, in particular Higher Art (100%), Art (100%), Elementary Mathematics (94%), Geography (69%), Biology (85%), History (82%), Physics (75%), Combined Humanities (76%), Additional Mathematics (73%), and Chemistry (71%).
Table 1: Key 'O' level indicators for SJI
Year
2007
2008
2009
2010
2011
2012
Total Number of Candidates
389
386
422
423
404
402
Predicted Mean L1B5

a
12.8
12.7
12.8
12.4
11.3
11.5
Achieved Mean L1B5

a
10.6
10.2
10.9
11.1
10.1
10.4
Mean Subject Grade
2.13
2.10
2.22
2.27
2.12
2.14
Distinction Rate
67%
69%
65%
64%
69%
68%
Qualified for 2-Year JC Programme
98%
98%
98%
97%
98%
97%
a. Mean L1B5 refers to grades obtained for English Language and 5 best subjects. The best grade for a subject is 1 and the worst grade is 9.
---
January - Josephians triumph over adversity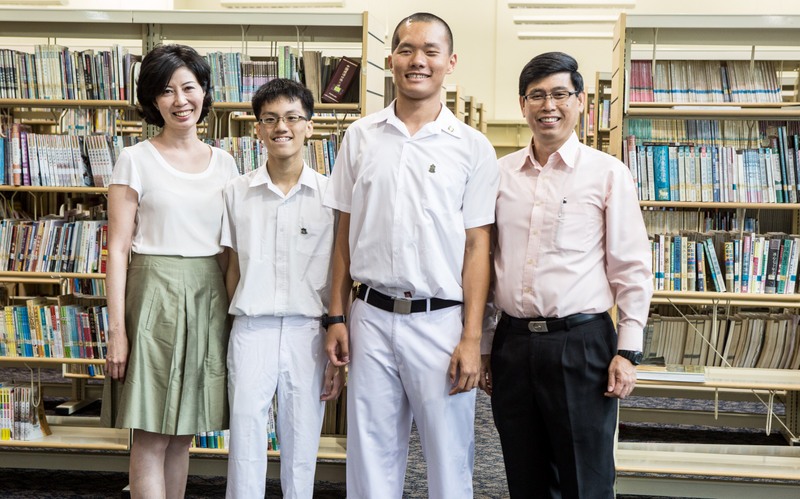 Two Josephians from the Class of 2012 were featured recently in the press. Both students triumphed over adversity to score well in the GCE 'O' levels.
Both Zao Bao Comma and Catholic News share Tan Ser Yung's inspirational story, his victory in his battle to recovery following an accident in the National Inter-school Judo Competition. He credits his successful recovery to the many 'angels' who motivated him. He hopes to pursue a course in Social Work at Nanyang Polytechnic.
Zao Bao Comma reported how Lim Bo Zhi overcame family tragedy to achieve stellar results in the GCE 'O' Levels. Despite dropping out of school for a duration of time, he received support from the school counsellor and was able to score well for the examination. He hopes to pursue a course in Engineering in Ngee Ann Polytechnic or Computer Engineering in Singapore Polytechnic.
We are proud of our Josephians and wish them all the best in their future endeavours!
Click here to view the Zao Bao Comma article.
Click here for Catholic News, JANUARY 27, 2013
---
January - Tribute to Professor Jacob Phang (1953-2013)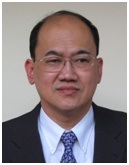 It is a sad moment again for all of us to have lost yet another one of our dear Josephians. Professor Jacob Phang, from the Electrical and Computer Engineering Department at the National University of Singapore, passed away on 5 January 2013. Jacob had battled long and hard with Lung Cancer since about Apr 2010.
Jacob completed his 'O' levels and pre-university education at SJI in 1969 and 1971 respectively. In her Facebook posting, Ms Joan Fong, who taught Jacob at SJI, shared that "Jacob had an illustrious career, having got his engineering degree in Cambridge and invented innovative devices to magnify images to one Angstrom unit and also to detect errors on a circuit board. If IBM and Intel buy his stuff, he has to be pretty good. He was my student in SJI, class of 1971, which had, if I remember correctly, 2 President scholars and 5 Overseas Merit Scholars. All from the 24 boys in Jacob's class".
Jacob also served on the SJI Board of Governors from 1999 - 2005. Brother Michael Broughton recalled that Jacob "was a strong supporter of the value-add that SJI brought to the late-developing boy which our relatively harsh PSLE driven system had ranked them academically at 12. He considered the value-add ranking equally important if not more important than the academic ranking of schools. As a Board member, he made many positive contributions to the discussions at Board meetings in this regard."
Like all Josephians, he cared for others. One of his former university students related this story, "Some twenty years ago, Professor Phang did an act of kindness that will always be entrenched in my memory of him. One day, a distraught and homesick student came to the General Office of Electrical Engineering Department (as it was known then). He was from a village in India and could not adapt. From a distance I saw Professor Phang handing the student a sum of cash which enabled the student to purchase a one-way ticket home to India."
We are truly saddened by Jacob's passing. Our thoughts and prayers are with Jacob's family.
---
January - Tribute to Lawrence da Silva (1938-2013)

It is a sad moment for all of us to have lost one of our dear Josephians. Lawrence da Silva passed away on 1 January 2013.
For those of us who had the privilege of knowing Lawrence, he was a true Josephian who was extremely generous with his time and expertise in serving his alma mater.
Lawrence completed his 'O' levels and pre-university education at SJI in 1956 and 1958 respectively. In school, he was known to be not only a capable student but also an avid sportsman.
Lawrence also served as a member of the SJI Board of Governors for more than 20 years since the inception of the Board. He had only recently retired from the Board. While on the SJI Board of Governors, he chaired the SJI Family Assistance & Scholarships Committee. His heart would always go out to the less fortunate students. He would tailor policies and make decisions in a manner that would allow the less fortunate students to be helped with dignity. In helping the less fortunate, he would always set the example by being the first to make the donation to help the less fortunate students.
Lawrence was indeed generous in making donations to all kind of causes; from helping the less fortunate to scholarships and furthering Lasallian education. When asked about his generosity, he would reply that 'SJI has provided me with a first class education and cared for me as a person. Surely, when the appropriate time came for me to give back to my alma mater and the society in general, it was not only natural but a pleasurable thing to do.'
We are truly saddened by Lawrence's passing. Our thoughts and prayers are with Lawrence's family.
Click here to read the Lumen article on Lawrence da Silva
---
January - RIP: Mr Lawrence Da Silva
Mr Lawrence Da Silva, an old boy of St. Joseph's Institution, had always been a generous Lasallian in every sense of the word. A man of deep faith and zeal, he was ever willing to help our Lasallian Schools whenever he could. He had given more than 20 years of his life to the service of our Lasallian Schools. He was ever willing to serve as a member of the Board at SJI and also in the Christian Brothers Schools (CBS) Board as its Chairman. Even after the term of his chairmanship ended at the CBS Board, he continued as a member on an advisory capacity on the request of the new Chairman. Together with his beloved wife, Elsie, a few years ago, he went on the Lasallian pilgrimage on the footsteps of the Founder, with much enthusiasm.
His generosity knew no bounds. He provided scholarships for needy students, ensuring that no students in our Lasallian schools be asked to leave because his parents did not have the means to pay fees. As one of the founding members of St. Joseph's Institution International, he had a long term objective in mind, that this new Lasallian school would represent a global Lasallian family. He also envisaged that more scholarships be established to enable more students especially non-Singaporeans to have an opportunity to study in an international Lasallian establishment.
In the short time I have known him, I have come to appreciate his zeal to share his Lasallian values with others through education and his generosity to help further the Lasallian mission. The words of Christ come to mind, "Well done, good and faithful servant." (Matt 25:21).
We offer our condolence to the members of his family through our prayers and we thank God for the gift of Lawrence to us. May his soul and the souls of all our departed Lasallian family members rest in peace.
Bro. Paul Ho
Sector Leader for Singapore