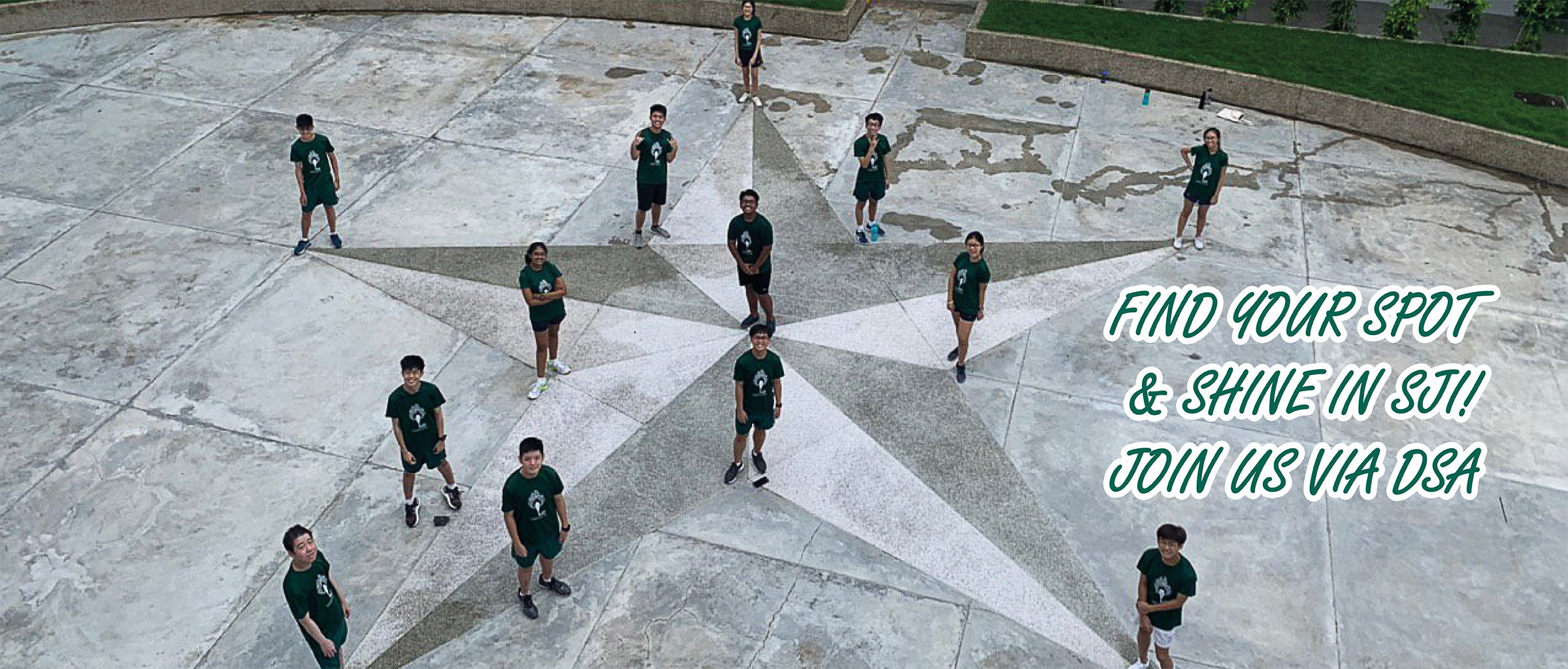 The Direct School Admission (DSA) is a scheme which gives SJI the flexibility to select students for admission based on a recognition of more diverse range of achievements and talents than just results achieved at national examinations. SJI offers DSA into the following levels:
MOE Announcements on DSA
---
Read about the achievements of Team SJI at the National School Games and Singapore Youth Festival 2023!
---
---
---
---
---
The NSG 2023 Table Tennis (South Zone) competitions began since 1 February and concluded on 3 March. Throughout the tournament, the SJI B and C Division teams showcased their skills and determination, winning several matches against their opponents. The players displayed excellent techniques and strategic play, which helped them secure their victories. They worked cohesively as a team, communicating effectively and providing support to each other, which contributed to their success. Both our B and C Division teams performed exceptionally well to reach the finals, where they faced off against our perennial rival, Raffles Institution. Despite the loss and winning second place for both Divisions, our boys showed great sportsmanship and congratulated their opponents on their win. They displayed resilience and determination throughout the tournament, which earned them respect from their opponents and the audience alike.
| | |
| --- | --- |
| Ong Yi Dong playing his best against Raffles Institution | Aaron Wong playing doubles against ACS in the semifinals |
| | |
The boys' exceptional performance at the South Zone Table Tennis competitions is a testament to their skills and the dedication of their coaches and teachers in-charge. Their hard work and dedication have paid off, for them to reach the finals of the NSG 2023 where they will meet formidable opponents from other schools at the National level in Term 2.
🏓🥈#TeamSJI
---
Despite fielding a team of only 7 players from the original 15 as half the team was down with flu, the SJI Badminton B-Division team did not disappoint at the 2023 National School Games (NSG) South Zone competitions that concluded in March. Led by Jerome Ng and Ratul Ramachandran as the Overall Captain and the Year 3 Captain respectively, the team continued to show its prowess and tenacity to bring home excellent results in the first round.
Towards the end of the season, the SJI team was matched up against ACS (Barker Road) for the 3rd and 4th placing on the final day. With one of our key singles players down with an injury, the SJI team drew level at the end of the 2nd doubles but could not overcome their 3rd singles player who was able to bring the edge into the game. The team has fought hard to win the 4th-place medal at the South Zone games and this experience has definitely prepared them for a better showing in the Nationals in Term 2.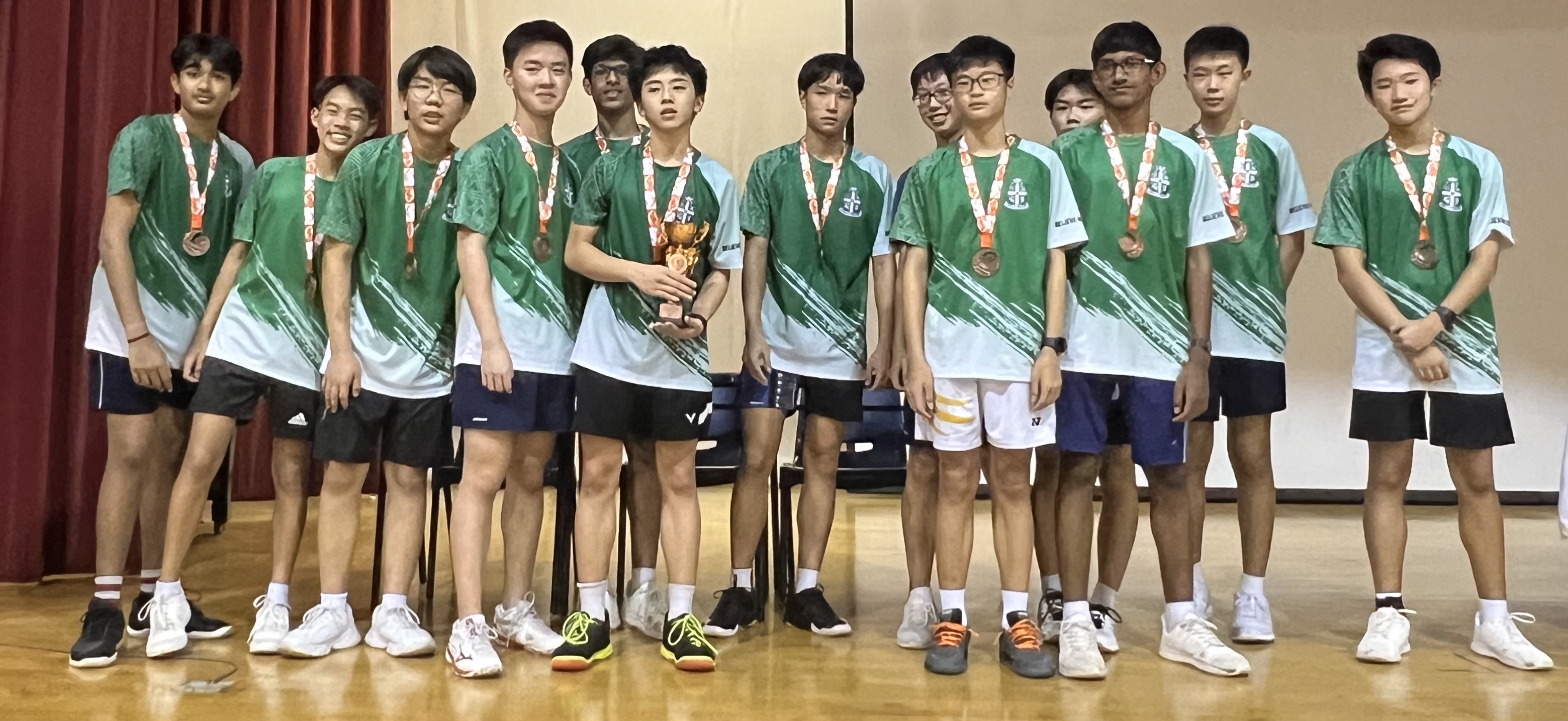 ---
Returning from a three-year-long pandemic-imposed hiatus, the Singapore Youth Sailing Championships brought with it glamorous sailing conditions allowing for twelve races to be conducted over the four-day event. Following a long-drawn battle at the top of the leaderboard, SJI is proud to announce that our sailors Russell Yom (FN604) and Felix Koo (FN401) overcame the odds to emerge national champion and under-16 champion in the ILCA 6 Division respectively. Not to be outdone, Kenan Tan (FN401) also clinched the top spot in the ILCA 4 category, thus ensuring that SJI triumphed with the national title in 2 out of the 3 categories that we fielded sailors in. Well done, SJI sailors!
🥇#TeamSJI
📸 Photo credit: Kit / Donovan Ho for Singapore Sailing Federation
| | | |
| --- | --- | --- |
| Russell Yom | Felix Koo | Kenan Tan |
---
Our B Division Tennis boys team defeated ACS (Barker) 4-1 on 9 March to clinch 3rd place in the National Schools B Division (Boys) Tennis Championships! Well done, boys!
🎾🥉👏
📸 Photo credit: Samuel Lim (ML403)
---