SJI Parent Support Group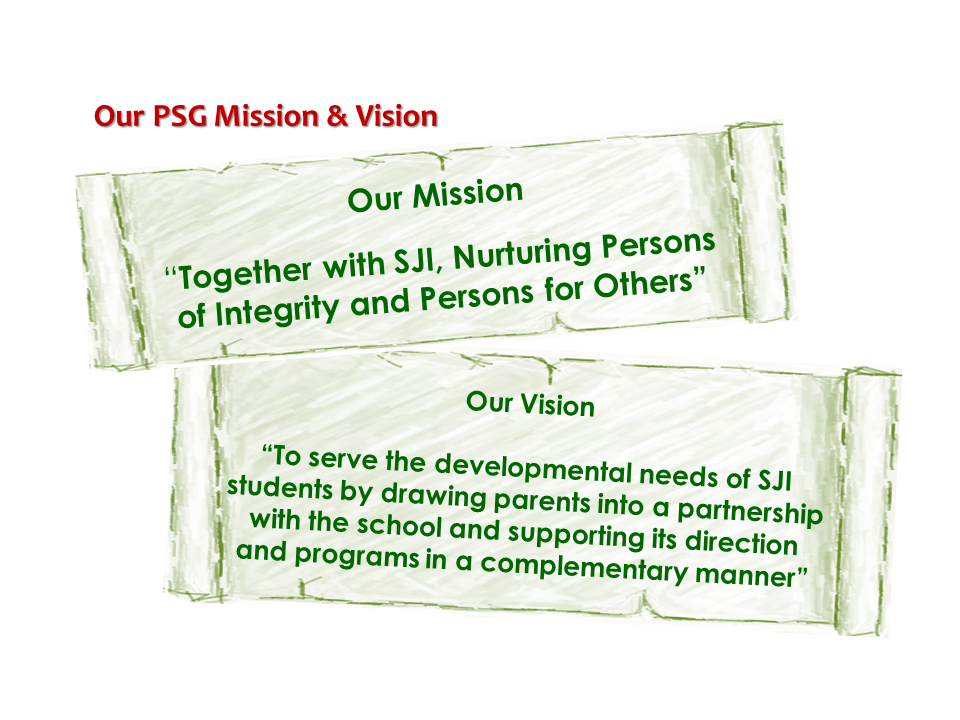 ---
Partnerships with SJI Parent Support Group
The SJI Parent Support Group (PSG) has been an important partnership between the parents and the school. SJI is grateful to our parent-volunteers and the PSG EXCO who organized many activities in 2022:
SJI Parents Rosary Chat Group
Initiated by the PSG four years ago, our Catholic parents have faithful praying for the school community once a month. The group comprises parents whose children are at different levels and some of them still join in even though their children have graduated from SJI. The rosary devotion is usually held on the morning of every 3rd Friday of each month via zoom.



Parent Volunteers in the Library
Since July, our parent-volunteers have covered about 300 library books to make them more durable and extending their shelf life. They also taught interested students how to crochet in the De-stress Corner and prepared materials for Christmas craft (planned post-exam activity)



Supporting students for Night Study Programme
Many parents lent their support to provide a variety of food choices for the two Night Study Programmes in Terms 3 and 4. The PSG also planned a pizza party for the boys to celebrate during the last day of Night Study in Term 3.


Teachers' Day Celebrations
The PSG took the initiative to decorate the staff dining area at the canteen, as well as provide delicious snacks for teachers and staff to celebrate Teachers' Day.
---
Join PSG
Contact us at sjipsgs@sji.edu.sg.